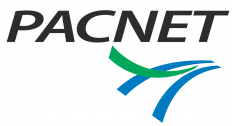 Details
Legal residence:
Australia
Types:
Consulting Organization
Funding agencies:
DFAT, Other
Sectors:
Information & Communication Technology, Telecommunications
About
Pacnet is Asia's leading independent telecommunications service provider bringing together innovation, technology and knowledge to define a new paradigm in Asian connectivity.
Formed from the operational merger of two regional telecommunications service providers, Asia Netcom and Pacific Internet, we have the Asian heritage which enables us to understand the diverse business communication requirements unique to the region.
Key to enabling our leading-edge communication services is our ownership of 46,420 km of submarine cable infrastructure across Asia and the Pacific Ocean. Pacnet owns and operates EAC-C2C, Asia's largest submarine cable infrastructure at 36,800 km, with a design capacity of 17.92 Tbps to 30.72 Tbps to and from each of the landing countries, and EAC Pacific, our 9,620km Trans-Pacific cable system that directly connects the United States to Japan.
Through nearly 100 Points-of-Presence (PoPs), we have a global reach that extends beyond Asia to hundreds of cities around the world.
We deliver our comprehensive portfolio of advanced IP, data, voice and managed solutions to tens of thousands of satisfied customers including major carriers, over 40 percent of Fortune 500 enterprises and small/medium enterprises.
Headquartered in the heart of Asia in both Hong Kong and Singapore, we have more than 1,200 employees spread across our 28 offices located in 13 countries, including Australia, China (including Hong Kong), Holland, India, Indonesia, Japan, Korea, Malaysia, the Philippines, Singapore, Taiwan, Thailand and the United States.