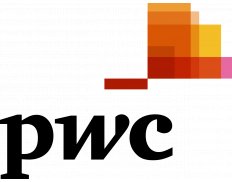 PwC - PricewaterhouseCoopers (North Macedonia)
Details
Legal residence:
North Macedonia
Types:
Consulting Organization
Funding agencies:
EC, WB, UNOPS
Sectors:
Audit, Finance & Accounting
Other offices:
Benin, Poland, Japan, Rwanda, Caribbean Netherlands, Venezuela, Turks and Caicos, Turkmenistan, Taiwan, Eswatini (Swaziland), South Korea, Sierra Leone, Senegal, Puerto Rico, Oman, New Caledonia, Monaco, Maldives, Malawi, Libya, Kyrgyzstan, Kuwait, Israel, Isle of Man, Ireland, Guinea, Guatemala, Aruba, Algeria, Bahrain, Fiji, Equatorial Guinea, El Salvador, Costa Rica, Congo, Channel Islands, Chad, Cayman Islands, British Virgin Islands, Bermuda, Belarus, Bangladesh, Chile, Peru, Gibraltar, Zimbabwe, Saudi Arabia, Switzerland, Zambia, New Zealand, UAE, Greece, Finland, Denmark, Canada, Austria, Laos, Honduras, Indonesia, Hong Kong, Morocco, Tunisia, Papua New Guinea, Myanmar, Japan, Uganda, Singapore, Pakistan, Bahamas, Liberia, Sudan, Lebanon, Barbados, Spain, Mexico, Egypt, Thailand, Norway, Angola, Portugal, Georgia, India, Nicaragua, Ghana, Kenya, Jamaica, Germany, Argentina, Ecuador, Bolivia, Trinidad and Tobago, Colombia, Paraguay, Uruguay, Moldova, Romania, Australia, Russia, Nigeria, Cape Verde, Botswana, USA, France, Italy, Gabon, Cambodia, Namibia, Costa Rica, Mozambique, Madagascar, Cameroon, Philippines, Netherlands, Dem. Rep. Congo, Dominican Republic, Palestine / West Bank & Gaza, Kosovo, Slovenia, Slovakia, Poland, Montenegro, Malta, Lithuania, Latvia, Estonia, Cyprus, Bulgaria, Bosnia and Herzegovina, Cote d'Ivoire, Vietnam, China, Saint Lucia, Mongolia, Luxembourg, Tanzania, Czech Republic, Hungary, South Africa, Brazil, Iraq, Panama, Azerbaijan, Malaysia, UK, Mauritius, Kazakhstan, Sweden, Turkey, Serbia, Sri Lanka, Jordan, Albania, France, Armenia, Croatia, Belgium, Ukraine, Uzbekistan
About
PwC Skopje is an integral part of our development in Central and Eastern Europe, and is one of its members with significant part in the development of the regional network.
The firm is founded in August 1992 and is the first firm member of PricewaterhouseCoopers from former Yugoslavia. This has resulted in our appointment as auditors and consultants in numerous audit engagements, financial due diligence projects, providing also tax and legal services and other consultancy services in Macedonia and the region.
PwC is dedicated to the highest level of training and professional qualifications. Our philosophy of building the practice from scratch means that we function on the market in Macedonia by the same standards by which we are well known in the world.
PwC has a long-term significant dedication to the region of Central and Eastern Europe. We are among the highly appreciated providers of professional services in Macedonia and the world. We are proud of the fact that our services are used by the biggest and the most successful companies in Macedonia.
Recruitment Overview
No information available