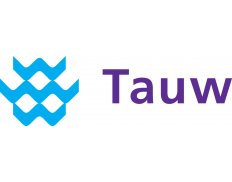 Details
Types:
Consulting Organization
Funding agencies:
EC, Other
Sectors:
Architecture, Environment & NRM, Industry, Commerce & Services, Science & Innovation, Urban Development
About
Tauw is a European consulting and engineering company that since 1928 has been committed to "creating sustainable solutions for a better environment". We are among the leading European environmental consulting companies for the industry, thanks to the work of our over 1100 people distributed in 27 offices in the Netherlands, Belgium, Germany, Italy, France and Spain.

Tauw Italia, founded in 1990, has offices in Milan and Pisa and has about 30 employees. We are one of the leading Italian companies specialized in environmental assessment, planning and consulting. In particular, we have gained specific experience in the management of contaminated sites: from characterization to land reclamation and groundwater interventions.
Our greatest value is people. We are organized in multidisciplinary teams that integrate the professional skills of our staff in various fields, such as:
geology and hydrogeology
chemical and environmental engineering
environmental sciences
biology
architecture and urban planning