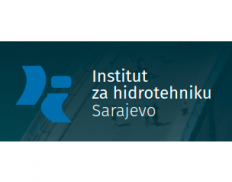 Member
HEIS Institute - Hydro Engineering Institute Sarajevo / Institut za hidrotehniku Sarajevo
Member
General
Partners/Competitors
•

114
General
Partners/Competitors
•
114
Details
Legal residence:
Bosnia and Herzegovina
Types:
Consulting Organization
Funding agencies:
EBRD, EC, KFW, SIDA, USAID, WB, Horizon 2020
Sectors:
Education, Energy, Environment & NRM
About
Heis Institute in a Sarajevo-based, independent, market oriented, consulting, designing, scientific, and research institute.
In business and education for more than 50 years, the Institute has earned a reputation for technical expertise, responsive service, and reliability as a partner.
HEIS team consists of over 30 highly-motivated team players, and more than half of them are young and high educated experts in different engineering disciplines and economy. HEIS's personnel comprises of hydro engineers, civil engineers, environmental engineers, geology engineers and economists.
The HEIS research and consultancy work in the field of environmental and water management are designed to satisfy the needs of different clients such as public water management companies, public utilities and other companies, ministries, municipalities, industry and international funding agencies.
Our quality policy is based on establishing excellent relations with our clients. We strive to approach each client equally professionally and through communication recognize its current and future needs, interests, and expectations.
Beside water utilities, HEIS provided consulting serviced for clients such as EC (through PHARE, CARDS, FP5, FP6, FP7 and LIFE Third Countries programmes), the EBRD, CEB, World Bank, KfW UNDP, USAID, SIDA, JICA, Ministries of environment, water, industry, education at cantonal and entity level in B&H, Local governments in numerous municipalities in B&H. HEIS established a good cooperation with local and international partners, among others: Eptisa, COWI, SERS&FULCRUM, WYG, Grontmij, SAFEGE, BCEOM, Exergia, Enveco, Haskoning, Dorsch, ILF, CDM, etc., and following Universities in country and abroad: Universities of Sarajevo, Mostar, Zenica and Tuzla in B&H, Imperial College London, Wageningen University, DELFT University, Novi Sad University, Zagreb University, etc. HEIS has also experience in IPF project.