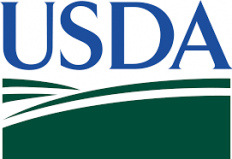 Dakota Prairie Grasslands - Oil and Gas Lease EOI Reviews
Details
Category:
Non-consulting services
Contracting Authority Type:
Government / Public Sector
Date posted:
29 Aug, 2022
Description
Notice ID
1240LN22Q0062
Related Notice
Department/Ind. Agency
AGRICULTURE, DEPARTMENT OF
Sub-tier
FOREST SERVICE
Office
USDA-FS, CSA INTERMOUNTAIN 3

General Information
Contract Opportunity Type: Combined Synopsis/Solicitation (Original)
All Dates/Times are: (UTC-06:00) MOUNTAIN STANDARD TIME, DENVER, USA
Original Published Date: Aug 26, 2022 10:41 am MDT
Original Date Offers Due: Sep 09, 2022 07:00 pm MDT
Inactive Policy: Manual
Original Inactive Date: Dec 31, 2022
Initiative:
None

Classification
Original Set Aside: Total Small Business Set-Aside (FAR 19.5)
Product Service Code: R499 - SUPPORT- PROFESSIONAL: OTHER
NAICS Code:
541690 - Other Scientific and Technical Consulting Services
Place of Performance:

Description
The work consists of oil and gas lease parcel processing services to the Government for Oil and Gas Lease Parcels/Expressions of Interest on the Little Missouri National Grasslands.
Please see the attached combined synopsis for further details.
Contact Information

Contracting Office Address
324 25th ST
Ogden , UT 844012310
USA