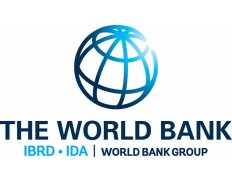 Rwanda - Energy Access and Quality Improvement Project: Hiring a social safeguard Specialist for Rwanda Energy Access and Quality Improvement Project
Details
Category:
Consulting services
Sectors:
Social Development
Contracting Authority Type:
Government / Public Sector
Date posted:
30 Aug, 2021
Description
Project ID: P172594

Project Title: Rwanda - Energy Access and Quality Improvement Project
Borrower Bid Reference: RW-REG/EDCL-243471-CS-INDV
Kigali, 27/08/2021
Ref:11.07.023/11361/21/MD-EDCL/ FG/RJG/ar
JOB ADVERTISEMENT
The World Bank (WB) has signed the Financing Agreement with the Republic of Rwanda to implement the "Energy Access and Quality Improvement Project (EAQIP)". In the above context, Energy Development Corporation Limited (EDCL) a subsidiary of Rwanda Energy Group (REG) as the key implementer of the Project Agreement linked to the above Financing Agreement, seeks to recruit qualified and competent staff on the following positions:
No

Job Title

Key Roles/Responsibilities and qualifications required

Social Safeguards Specialist/RUEAP(1)

Key roles/responsibilities

Objectives and scope of work

Provide overall social safeguards oversight during the implementation of the program,
Support and advise the stakeholders to address a variety of social safeguards issues at all the stages of the implementation of the project,
Coordinate and participate in social safeguards related training/awareness raising and other related activities,
Implement social related activities as outlined in the Environmental and Social Management Framework (ESMF), RPF, ESCP and other social risk management tools for the project
Prepare necessary documents, such as social safeguards guidelines and tools in consultation with stakeholders and help in commissioning and managing additional and/ or special studies/assessment, if necessary [i.e. involuntary resettlement issues and grievance redress mechanisms (GRM), Stakeholder analysis/stakeholder /citizen engagement, child labour and child abuse along the T lines; Gender-Based Violence (GBV)/Sexual Exploitation and Abuse (SEA)/ Sexual Harassment (SH), labour influx issues, sexual abuse, community and worker health safety, etc.]

Tasks

Monitor the progress of program investments in terms of meeting compliance to social risk management mitigation measures established for this project
Carry out social assessment analysis to ensure program compliance with the requirements of the social development concerns; this will include but not limited to: Conducting social risks analysis and developing a social risks mitigation plans related to the program;
Develop a social development strategy to achieve social development concerns
Provide professional input regarding social concerns into the planning, design and contracting of investments, including the preparation of tender documents.
Supervise the preparation and Implementation of Resettlement Action Plans (RAPs) for specific investments, and ensuring that such plans are approved by relevant authorities before contracts can be implemented.

Develop resettlement good practice guidelines for use in the planning and design of typical investments (e.g. village hydro, transmission, and distribution lines) to avoid involuntary resettlement and minimize the need for new RAPs each time;
Periodically supervise land acquisition and resettlement activities to ensure they are complete before the civil works begin;
Periodically supervise construction activities on-site, especially on potentially troublesome investments, to ensure that safeguards requirements are being met; and following up investment operations to ensure that any outstanding resettlement issues are properly attended to.
Prepare all documents related to the process of Social risk management activities (MoUs, grant agreements, etc.)
Ensure that Social risk management related modules are incorporated in the training and capacity building programs at all the levels;
Participate in identifying suitable consultants/institutions to be used on technical support activities and training & capacity building related to Social risk management aspects;
Undertake regular project social risk monitoring, evaluation, and reporting activities.
Ensure regular interaction with the External Consultants / development partners Missions / stakeholders on Social Safeguards aspects;
Prepare monthly consolidated social risk management implementation progress reports that covers the implementation of the stakeholder engagement plan (SEP), CESMP, LMP, and GRM activities
Follow-up on implementation of the agreed actions in the ESCP and the Aid memoirs and regular report on implementation progress.
Participate in the Implementation Support Mission (ISM) as required,
Undertake field visits to ensure compliance with social risk management mitigation measures,

Establish and operationalise the Grievance Redress Committees at subproject site levels and train them adequately on their roles and responsibilities,

Qualifications and experience:

Bachelor's degree (A0) in social sciences or related field.
Minimum of about 5 years of experience in the social discipline and application in development;

Be familiar with social and economic conditions prevailing in Rwanda or similar African countries; how these aspects impact on linear projects

Additional skills

Excellent interpersonal skills
Communication skills (both oral and written)
Problem solving and decision-making skills
Negotiation skills
Conflict Management skills

Good cultural awareness and sensitivity.
MODE OF APPLICATION
Duly signed application letters addressed to the Managing Director of Energy Development Corporation Limited (EDCL) together with updated detailed curriculum vitae, copies of both academic and professional certificates, proof of related experience/valid work certificates and names and addresses of at least three (3) reference persons and copy of Identity Card should be submitted by email to edclrecruitment@edcl.reg.rw not later than Friday 10/09/2021 latest 5:00 P.M.
Note:
Please note that submission of valid and acceptable proof of experience/work certificates attached to your job application letter to support the relevant experience indicated in the applicant's CVs among other documents highlighted above is a MUST for pre-selection.
Your job application and its attachments MUST be scanned as ONE single pdf document for easy download & analysis of applications
ONLY online applications will be received on the above mentioned email. No hardcopy applications will be received.
REG is an equal opportunity employer. As part of our company Gender Mainstreaming policy and program, we seek to increase the number of women in all levels of the organization. Therefore, we strongly encourage female candidates to apply. Special consideration will be given to qualified female candidates
Done at Kigali on 27/08/2021
Felix GAKUBA
Managing Director
CONTACT INFORMATION
Organization/Department Rwanda Energy Group - Energy Development Corporation Limited
Name Eric Mihigo
Address Kigali City Tower 6th Floor KN2 St, Nyarugenge P.O. Box 537 Kigali Nyarugenge District
City
Province/State Rwanda
Postal Code
Country Rwanda
Phone 0250788306390
Email ruberanzizajeandedieu@gmail.com
Website www.edcl.reg.rw