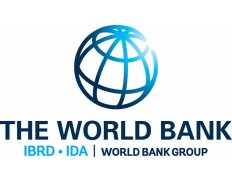 Rwanda - Energy Access and Quality Improvement Project: Hiring a Senior Contract Management Specialist for Rwanda Energy Access and Quality Improvement Project
Details
Category:
Consulting services
Contracting Authority Type:
Government / Public Sector
Date posted:
02 Dec, 2021
Description
Project ID: P172594

Project Title: Rwanda - Energy Access and Quality Improvement Project
Borrower Bid Reference: RW-REG/EDCL-243438-CS-INDV
Kigali, 01/12/2021
Ref:11.07.023…/120115/21/MD-EDCL/ FG/RJG/ar
JOB ADVERTISEMENT
The Management of Energy Development Corporation Limited (EDCL) would like to inform the public that it is recruiting qualified and experienced staff on the following positions:
No

Job Title

Job summary

Senior Contract Management Specialist/RUEAP

Responsible and accountable for monitoring the implementation of projects in accordance with environmental regulation by initiation of Environmental impact assessments and ensure that mitigation measures to minimize negative impacts are available before and during project implementation.

Educational Requirements & Related Job Experience/Qualifications

Master's degree in Business Administration, Procurement, Management, Commerce, Electrical Engineering, Civil engineering, Law or a full professional qualification in Procurement with minimum of 6 years of relevant experience in a Contract Management and 3 years at senior managerial level.

Note: For more details on this advert please visit REG website.
MODE OF APPLICATION
Duly signed application letters addressed to the Managing Director of Energy Development Corporation Limited (EDCL) together with updated detailed curriculum vitae, copies of both academic and professional certificates, proof of related experience/valid work certificates and names and addresses of at least three (3) reference persons and copy of Identity Card should be submitted by email to edclrecruitment@edcl.reg.rw not later than 27/12/2021 latest 5:00 P.M.
Note:
Please note that submission of valid and acceptable proof of experience/work certificates attached to your job applications to support the relevant experience indicated in the applicant's CVs among other documents highlighted above is a MUST for pre-selection.
Your job application and its attachments MUST be scanned as ONE single pdf document for easy download & analysis of applications.
ONLY online applications will be received on the mentioned above email. No hardcopy applications will be received.
REG is an equal opportunity employer. As part of our company Gender Mainstreaming policy and program, we seek to increase the number of women in all levels of the organization. Therefore, we strongly encourage female candidates to apply. Special consideration will be given to qualified female candidates.
Done at Kigali on 01/12/2021
Felix GAKUBA
Managing Director
CONTACT INFORMATION
Organization/Department Rwanda Energy Group - Energy Development Corporation Limited
Name Eric Mihigo
Address Kigali City Tower 6th Floor KN2 St, Nyarugenge P.O. Box 537 Kigali Nyarugenge District
City
Province/State Rwanda
Postal Code
Country Rwanda
Phone 0250788306390
Email emihigo@edcl.reg.rw
Website www.edcl.reg.rw