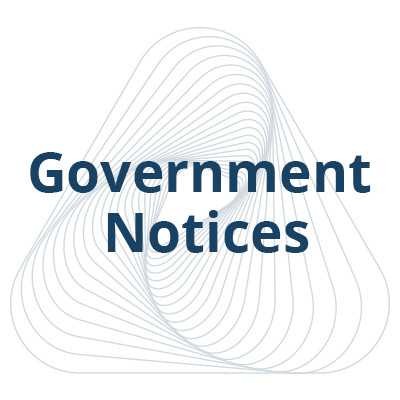 Instant Data Reading and Transmission Controllers for Electricity Metering Devices
Details
Application Deadline:
25 Oct, 2022

Deadline has passed and no more applications are accepted
Sectors:
Energy, Laboratory & Measurement
Contracting Authority Type:
Government / Public Sector
Date posted:
30 Sep, 2022
Description
Procurement of Instant Data Reading Controllers of Electricity Meters
Tender description: Supply of Instant Data Reading Controllers of Electricity Meters for the Lithuanian electricity Transmission System Operator (the - TSO) LITGRID AB.
Download the tender documents
LITGRID AB Tender Documents provides detailed information on the technical requirements for ferroconcrete poles, contract conditions and award criteria. You can download the tender documents on CPP IS – Central Public Procurement Information System (CPP IS).
Link to original source: CVPP (eviesiejipirkimai.lt)
Link to TED (Tenders Electronic Daily): Supplies - 530613-2022 - TED Tenders Electronic Daily (europa.eu)
How to apply
You must submit the tender and necessary documents online via the Central Procurement Information System (Lithuanian abbreviation CVP IS or English abbreviation CPP IS). This system is run and administrated by the Public Procurement Office.
To submit your tender, you must first register your company at CPP IS.
For companies located outside of the Lithuania, CPP IS has information in English about how to use CPP IS to apply for a tender: How to submit bid using CPP IS
There is no integrated ESPD support in the abovementioned system. The standalone external tool is used for this purpose. You can find the tool here: European Single Procurement Document (ESPD)
We advise you to start the CPP IS registration process as soon as possible.
Questions
Please send any questions about the tendering process and content of the tender to LITGRID AB via CPP IS. Please note that we will answer all questions collected during the questions period and publish them anonymously via CPP IS.
We look forward to receiving your tender before the submission deadline on 2nd of September 2022 before 10:00 a.m. (Lithuanian time).
Procurement Project Manager
Sandra Stokyte
e-mail: Sandra.Stokyte@litgrid.eu
phone: +370 659 13874
Contacts
Sandra Stokytė
Email:
Sandra.Stokyte@litgrid.eu