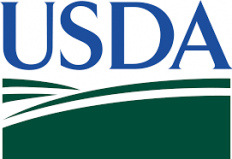 Custer Gallatin NF - Trail Bridge Supplies
Details
Contracting Authority Type:
Government / Public Sector
Date posted:
24 Jan, 2023
Description
CUSTER GALLATIN NF - Trail Bridge Supplies
Contract Opportunity
Department/Ind. Agency:
AGRICULTURE, DEPARTMENT OF
Sub-tier:
FOREST SERVICE
Office:
USDA-FS, CSA INTERMOUNTAIN 3
General Information:
Contract Opportunity Type: Combined Synopsis/Solicitation (Original)
All Dates/Times are: (UTC-07:00) MOUNTAIN STANDARD TIME, DENVER, USA
Original Published Date: Jan 23, 2023 11:57 am MST
Original Date Offers Due: Feb 09, 2023 04:00 pm MST
Inactive Policy: Manual
Original Inactive Date:

Dec 31, 2023

Initiative:
Classification:
Original Set Aside: Total Small Business Set-Aside (FAR 19.5)
Product Service Code: 5510 - LUMBER AND RELATED BASIC WOOD MATERIALS
NAICS Code:

321114 - Wood Preservation

Place of Performance:
Description:
The Custer Gallatin National Forest requires trail bridge supplies for two bridges. Please see attached combined synopsis for further details.