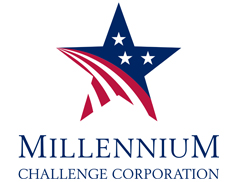 Good Practice Infrastructure Projects Options & Feasibility Studies
Details
Category:
Consulting services
Sectors:
Civil Engineering
Contracting Authority Type:
Private Sector
Date posted:
03 Feb, 2023
Description
General Information
Country: Indonesia
Notice/Contract Number: IND2/2023/QCBS/CDF/02
Publication Date: Feb 2, 2023
Deadline: Apr 3, 2023
Agency: Millennium Challenge Corporation (MCC)
Buyer:
Original Language: English
Goods, Works and Services
79314000 - Feasibility study
Original Text
SPECIFIC PROCUREMENT NOTICE (SPN)
Country: Indonesia
Project Name: Bappenas Compact Development Team - Indonesia
Procurement Title: Good Practice Infrastructure Projects
Options & Feasibility Studies
Procurement Ref. Number : IND2/2023/QCBS/CDF/02
Type of Procurement (goods, works or services as applicable): Consulting Services (Firms)
Employer: Bappenas Compact Development Team
Publication Date : 02 February 2023
Submission Deadline : 7.00 pm, Jakarta Indonesia time (GMT+7) on 03 April 2023
1. The Millennium Challenge Corporation ("MCC") is in final preparations to sign a Compact with the Government of Indonesia, which will seek to address a binding constraint to economic growth: costly and underdeveloped financial intermediation. The Compact, which will include a $49 million contribution from the Government of Indonesia in addition to the $649 million of MCC grant funding, aims to unlock financing flows in a way that will catalyze economic growth and leverage Indonesia's own resources.
The Indonesia Compact aims to address key root causes of costly and underdeveloped financial intermediation by improving the financing of infrastructure, particularly transport and logistics infrastructure, and increasing access to finance for micro, small and medium enterprises.
The Compact will support three projects to address the binding constraint of costly and underdeveloped financial intermediation: the Advancing Transport and Logistics Accessibility Services ("ATLAS") Project; the Financial Markets Development Project ("FMDP"); and the Access to Finance for Women-owned / Micro-, Small and Medium Enterprises Project ("MSME Finance Project").
2. MCC requires that all beneficiaries of MCC Funding, including the MCA Entity and any applicants, Bidders, Suppliers, contractors, Subcontractors, consultants, and sub-consultants under any MCC-funded contracts, observe the highest standards of ethics during the procurement and execution of such contracts. MCC's Policy on Preventing, Detecting and Remediating Fraud and Corruption in MCC Operations ("MCC's AFC Policy") is applicable to all procurements and contracts involving MCC Funding and can be found on the MCC website at: https://www.mcc.gov/resources/doc/policy-fraud-and-corruption.
The Bappenas Compact Development Team now invites proposals from legally constituted consulting firms and other organizations to provide consultant services Good Practice Infrastructure Projects Options & Feasibility Studies ("Proposals"). More details on these services are provided in the Terms of Reference in Section V of this RFP.
3. A Consultant will be selected under the Quality and Cost-Based Selection ("QCBS") method, an evaluation procedure that is described in sections of the RFP in accordance with the "MCC Program Procurement Guidelines" provided on the MCC website (www.mcc.gov/ppg). The selection process, as described, will include a review and verification of qualifications and past performance, including a reference check, prior to the contract award.
4. Consultants interested in receiving the RFP and submitting a Proposal can submit their contact details by using the following Microsoft Form link https://forms.office.com/e/z9VyBhitMB Please fill in the form to get access to the solicitation documents. This will ensure that the Consultants receive updates regarding this RFP. Consultants should contact Rusudan Gobejishvili at rusudan.gobejishvili@crownagents.co.uk in case of any questions.
5. Please note that a Pre-Proposal Conference will be held as described in the Proposal Data Sheet ("PDS"), Section II of the RFP. Attendance at the Pre-Proposal Conference is not mandatory but is strongly advised for all interested Consultants or their representatives.
6. The deadline for submission of Proposals is 7:00 pm Jakarta Indonesia Time (GMT+7), on 03 April 2023.
7. Contact Information:
Attn: Rusudan Gobejishvili
Interim Procurement Agent – Bappenas Compact Development Team
E-mail: rusudan.gobejishvili@crownagents.co.uk
Contact Information
Address: Rusudan Gobejishvili
Interim Procurement Agent
Indonesia
E-mail: rusudan.gobejishvili@crownagents.co.uk