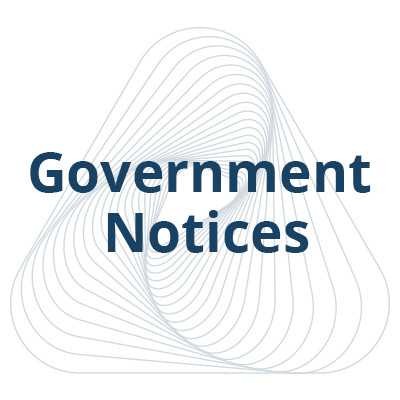 Procurement of Data Center Telecommunications Equipment
Details
Application Deadline:
12 Jun, 2023

Deadline has passed and no more applications are accepted
Sectors:
Energy, Telecommunications
Languages:
English, Lithuanian
Contracting Authority Type:
Government / Public Sector
Date posted:
19 May, 2023
Description
Procurement of Data Center Telecommunications Equipment
Tender description: Supply of Data Center Telecommunications Equipment for the Lithuanian electricity Transmission System Operator (the - TSO) LITGRID AB.
Download the Procurement documents
LITGRID AB Procurement Documents provides detailed information on technical requirements of Instrument Transformers for each part of the Object of Procurement, contract conditions and award criteria. You can download the Procurement documents on CPP IS – Central Public Procurement Information System (CPP IS).
Link to original source: CVPP (eviesiejipirkimai.lt)
How to apply
You must submit the Application and necessary documents online via the Central Procurement Information System (Lithuanian abbreviation CVP IS or English abbreviation CPP IS). This system is run and administrated by the Public Procurement Office.
To submit your Application, you must first register your company at CPP IS.
For companies located outside of the Lithuania, CPP IS has information in English about how to use CPP IS to apply for a tender: How to submit bid using CPP IS
There is no integrated ESPD support in the abovementioned system. The standalone external tool is used for this purpose. You can find the tool here: European Single Procurement Document (ESPD)
We advise you to start the CPP IS registration process as soon as possible.
Questions
Please send any questions about the tendering process and content of the tender to LITGRID AB via CPP IS. Please note that we will answer all questions collected during the questions period and publish them anonymously via CPP IS.
We look forward to receiving your Application before the submission deadline on 12th of June 2023 before 10:00 a.m. (Lithuanian time).
Procurement Project Manager
Sandra Stokyte
e-mail: Sandra.Stokyte@litgrid.eu
phone: +370 659 13874
Link to original source: CVPP (eviesiejipirkimai.lt)
Contacts
Sandra Stokytė
Position:
Procurement Project Manager
Email:
sandra.stokyte@litgrid.eu
Location:
Austria, Belgium, Bulgaria, Croatia, Cyprus, Czech Republic, Estonia, France, Germany, Greece, Hungary, Ireland, Italy, Latvia, Lithuania, Malta, Netherlands, Poland, Portugal, Romania, Slovakia, Slovenia, Spain
Location:
Afghanistan, Aland Islands, Albania, Algeria, American Samoa, Andorra, Angola, Anguilla, Antigua and Barbuda, Argentina, Armenia, Aruba, Australia, Austria, Azerbaijan, Azores, Bahamas, Bahrain, Bangladesh, Barbados, Belarus, Belgium, Belize, Benin, Bermuda, Bhutan, Bolivia, Bosnia and Herzegovina, Botswana, Brazil, British Virgin Islands, Brunei, Bulgaria, Burkina Faso, Burundi, Cambodia, Cameroon, Canada, Canary Islands, Cape Verde, Cayman Islands, Central African Republic, Chad, Channel Islands, Chile, China, Christmas Island, Cocos (Keeling) Islands, Colombia, Comoros, Congo, Cook Islands, Costa Rica, Cote d'Ivoire, Croatia, Cuba, Cyprus, Czech Republic, Dem. Rep. Congo, Denmark, Djibouti, Dominica, Commonwealth of, Dominican Republic, Easter Island, Ecuador, Egypt, El Salvador, Equatorial Guinea, Eritrea, Estonia, Ethiopia, Falkland Islands, Faroe Islands, Fiji, Finland, France, French Guiana, French Polynesia, French Southern Territory, Gabon, Galapagos, Gambia, Georgia, Germany, Ghana, Gibraltar, Greece, Greenland, Grenada, Guadeloupe, Guam, Guatemala, Guinea, Guinea-Bissau, Guyana, Haiti, Heard and McDonald Islands, Honduras, Hong Kong, Hungary, Iceland, India, Indonesia, Iran, Iraq, Ireland, Isle of Man, Israel, Italy, Jamaica, Japan, Jordan, Kazakhstan, Kenya, Kiribati, Kosovo, Kuwait, Kyrgyzstan, Laos, Latvia, Lebanon, Lesotho, Liberia, Libya, Liechtenstein, Lithuania, Luxembourg, Macao, North Macedonia, Madagascar, Madeira, Malawi, Malaysia, Maldives, Mali, Malta, Marshall Islands, Martinique, Mauritania, Mauritius, Mayotte, Mexico, Micronesia, Moldova, Monaco, Mongolia, Montenegro, Montserrat, Morocco, Mozambique, Myanmar, Namibia, Nauru, Nepal, Netherlands, Caribbean Netherlands, New Caledonia, New Zealand, Nicaragua, Niger, Nigeria, Niue, Norfolk Island, North Korea, Northern Mariana Islands, Norway, Oman, Pakistan, Palau, Panama, Papua New Guinea, Paraguay, Peru, Philippines, Pitcairn, Poland, Portugal, Puerto Rico, Qatar, Reunion, Romania, Russia, Rwanda, Saint Helena, Saint Kitts and Nevis, Saint Lucia, Saint Martin, Saint Vincent and the Grenadines, Samoa, San Marino, Sao Tome and Principe, Saudi Arabia, Senegal, Serbia, Seychelles, Sierra Leone, Singapore, Slovakia, Slovenia, Solomon Islands, Somalia, South Africa, South Korea, South Sudan, Spain, Sri Lanka, St. Pierre and Miquelon, Sudan, Suriname, Svalbard, Eswatini (Swaziland), Sweden, Switzerland, Syria, Taiwan, Tajikistan, Tanzania, Thailand, Timor-Leste, Togo, Tokelau, Tonga, Trinidad and Tobago, Tunisia, Turkey, Turkmenistan, Turks and Caicos, Tuvalu, UAE, Uganda, UK, Ukraine, Uruguay, US Virgin Islands, USA, Uzbekistan, Vanuatu, Vatican City, Venezuela, Vietnam, Wallis and Fortuna, Palestine / West Bank & Gaza, Western Sahara, Yemen, Zambia, Zimbabwe