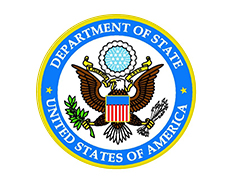 CMR/R2002 Construction Services
Details
Sectors:
Civil Engineering
Contracting Authority Type:
Government / Public Sector
Date posted:
26 Jun, 2023
Description
CMR/R2002 CONSTRUCTION SERVICES.
Contract Opportunity
Department/Ind. Agency:
STATE, DEPARTMENT OF
Sub-tier:
STATE, DEPARTMENT OF
Office:
AMERICAN EMBASSY NAIROBI
General Information:
Contract Opportunity Type: Presolicitation (Original)
All Dates/Times are: (UTC+03:00) RIYADH, SAUDI ARABIA
Original Published Date: Jun 24, 2023 08:08 am UTC+03
Original Response Date: Jul 09, 2023 04:00 pm UTC+03
Inactive Policy: Manual
Original Inactive Date:

Jun 23, 2024

Initiative:
Classification:
Original Set Aside:
Product Service Code: Z2FA - REPAIR OR ALTERATION OF FAMILY HOUSING FACILITIES
NAICS Code:

236118 - Residential Remodelers

Place of Performance:

KEN
Description:
The Embassy of the United States of America in Nairobi, Kenya is now looking for interested contractors for residential construction works, at an USG-owned property located in Nairobi, Kenya. The value of this construction effort is estimated as: "between $1,000,000 and $5,000,000". The planned construction period is expected not to exceed 168 calendar days with the final completion deadline not later than March 29, 2024.
All firms that respond to this solicitation must be technically qualified and financially responsible to perform such a service. At a minimum, each offeror must meet the following requirements to submit a proposal:
Be able to understand written and spoken English;
Have an established business with a permanent address and telephone listing in Kenya;
Have the necessary personnel, equipment, and financial resources available to perform the work;
Have good experience and past performance records;
Be able to demonstrate prior construction experience with suitable references;
Have all licenses and permits required by local, Kenya law;
Meet all local, Kenya insurance requirements;
Agree to provide performance protection in the form of bank guarantee for 20% of the net contract price
Have no adverse criminal record;
Have no political or business affiliation which could be considered contrary to the interest of the United States of America;
Be registered in the SAM database at www.sam.gov at time of proposal submission.
Responding contractors will receive the solicitation package through a secure website link. A company gmail account will be required to access the solicitation package.
Requests for a copy of the solicitation must be submitted through the company gmail account, to the Contracting Officer, nairobigso-contracts@state.gov, to be received no later than July 06, 2023.
"The solicitation response date will be stated in solicitation once issued."