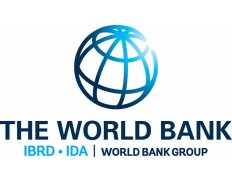 Core Economic Institutions and Opportunities Program: Consulting Services for Improving Business Environment in Somaliland
Details
Category:
Consulting services
Sectors:
Macro-Econ. & Public Finance, Training, Law, SME & Private Sector
Date posted:
01 Aug, 2016
Description
Project ID: P152241
Borrower/Bid No: MoNPD/SCORE/2016/Serv/001
Request for Expression of Interest
THE MINISTRY OF NATIONAL PLANNING AND DEVELOPMENT
Somali Core Economic Institutions and Opportunities Program
REQUEST FOR EXPRESSIONS OF INTEREST
(Consulting Services- Firm Selection)
Assignment Title: Consulting Services for Improving Business Environment in Somaliland
Language of Notice: English
Funding Sources: TF#0A1698
Reference No.: MoNPD/SCORE/2016/Serv/001


BACKGROUND
The Government of Somaliland has received financing from has secured a grant from the World Bank (WB) administered by the Multi-Partner Fund (MPF) toward the cost of the Somali Core Economic Institutions and Opportunities (SCORE) Program and it intends to apply part of the proceeds to payments for goods, works, related services and intends to apply part of the proceeds for consulting services. The consulting services ("the Services") include Improving Business Environment in Somaliland
PROJECT OVERVIEW
The development objectives of the SCORE Program are to: (i) improve the enabling environment for private and financial sector development; and (ii) catalyse private investment and job creation in key productive and service sectors. Through the SCORE Program, the Ministry of Finance is exploring viable pathways for pushing the frontiers of access to regulated and supervised channels of financial services by Somali households and small businesses, and to accelerate the transition to a deep and inclusive financial system, thereby underpinning effective reconstruction efforts and enabling long-term economic growth.
The Ministry of Trade and Investment (MoTI) is a beneficiary institution in the project, and a custodian of trade policies and regulations. The Government of Somaliland through the MoTI would like to promote an open trade policy for both local and foreign investors. Rules guiding investment procedures for local and foreign investors remains largely unregulated and not clearly spelt out in the Foreign Investment Law and well developed business licensing acts. Business market integrity drawbacks, legal and regulatory limitations and gaps in business market infrastructure continue to impose transaction costs and constrain contributions of the business sector to reconstruction efforts.
ASSIGNMENT DESCRIPTION
The services for this consultancy will comprise training and equipment to improve the business environment by reducing transaction costs associated with operating a formal business and putting in place a basic legislative framework for contractual arrangements and licensing. It will facilitate formalization, improve service delivery and provide the private sector and the regulators (MoTI, Tax Authority) with reliable registry and licensing tools and information. It will also seek to improve government-to-business services to local SMEs and introduce basic economy-wide business environment and investment climate frameworks. The firm's areas of focus would, amongst others, include the following four thematic areas: Legal diagnostic and drafting focusing on regulations, forms and tariffs; capacity building and training; stakeholder engagement and policy dialogue.
QUALIFICATIONS
The Ministry of National Planning and Development on behalf of the Ministry of Trade and Investment now invites eligible consulting firms ("Consultants") to indicate their interest in providing the Services. Interested Consultants should provide information demonstrating that they have the required qualifications and relevant experience to perform the Services.
Qualification Criteria
The shortlisting criteria includes the following:
Background of the firm(s): summarizing their areas of expertise 1) organizational capability 2) Age of the firm 3) Size of the firm;

General and overall experience of the firm(s); Summary of similar projects undertaken by the firm(s);

Availability of appropriate skills amongst staff.
MODE OF SUBMISSION OF APPLICATIONS AND SELECTION
The attention of interested Consultants is drawn to paragraph 1.9 of the World Bank's Guidelines: Selection and Employment of Consultants under IBRD Loans and IDA Credits & Grants by World Bank Borrowers (January 2011 and revised July 2014) ("Consultant Guidelines"), setting forth the World Bank's policy on conflict of interest. Please visit www.worldbank.org for more details. In addition, please refer to specific information on conflict of interest related to this assignment as per paragraph 1.9 of Consultant Guidelines.

Consultants may associate with other firms in the form of a joint venture or a sub-consultancy to enhance their qualifications.
A Consultant will be selected in accordance with the Quality and Cost Based Selection (QCBS) method set out in the Consultant Guidelines
Further information can be obtained by sending email requests to this email (ibroiam@gmail.com). Interested Consultants may submit hard copies or email (piu.office.monpd@gmail.com ) expressions of interest to the address below at or before 14.00hrs Somalia local Time on Monday, August 29, 2016
Attention
Project Implementation Unit Office,
Ministry of National Planning and Development,
Sha'ab Area, Road No. 1,
Hargeisa, Somaliland
Email: ibroiam@gmail.com
Cc: piu.office.monpd@gmail.com
There are no similar tenders by sectors