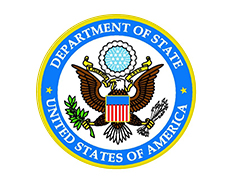 Details
Category:
Goods, Consulting services
Sectors:
Training, Conflict, Vehicles, Inst. Devt. & Cap. building
Contracting Authority Type:
Development Institution
Date posted:
29 Oct, 2014
Description
Solicitation Number:
SAQMMA15R0022
Notice Type:
Presolicitation

Synopsis:
Added: Oct 28, 2014 10:04 am
This pre-solicitation notice is in reference to Request for Information No. SAQMMA14R0104 for the Department of State's AFRICAP.
*** *** ***
The U.S. Department of State (DOS) uses Peacekeeping Operations (PKO) funds for regional stability initiatives by working with African countries and regional organizations to enhance their capacity to prevent, manage, and resolve conflicts. The DOS uses tools such as security sector reform and technical support for African peacekeeping forces to enhance African stability.

DOS has a number of programs and initiatives throughout Africa. Currently, there are programs in South Sudan, Mali, the Democratic Republic of the Congo (DRC), Somalia, Liberia, Sierra Leone, Cote d'Ivoire, and activities working with the Economic Community of West African States (ECOWAS) and the African Union (AU).
*** *** ***
Tasks under this contract vehicle include training, equipment procurement, logistical and technical support, and construction services to African countries and regional organizations. Contractors will work under the oversight of the DOS Bureau of African Affairs, Office of Regional and Security Affairs (AF/RSA) and in close coordination with DOS organizational elements, other Government agencies and other Contractors as directed.
*** *** ***
The DOS anticipates a multi-award IDIQ, consisting of six IDIQs. Three (3) IDIQs will be set-aside for the following socio-economic category: Service-Disabled Veteran-Owned (SDVOSB).The anticipated contractual period of performance will be five years. Task Orders issued under IDIQs will consistent of Firm-Fixed-Price and Cost Plus Fixed-Fee line items.
*** *** ***
NOTE: From the date of the posting of this notice, no questions will be answered unless they are submitted in accordance with the instructions of the subsequent solicitation. Do not call the Point of Contacts identified on this notice. Contact with the program office is prohibited; all questions shall be vetted through the contracting activity.
*** *** ***
The anticipated release date of the RFP is approximately 15 days from the date of publication of this notice. No questions regarding the release date will be answered.
Contracting Office Address:
1735 N. Lynn St.
Arlington, Virginia 22209
United States
Primary Point of Contact.:
Anil N. Nayak
nayakan@state.gov
Secondary Point of Contact:
Michael S. Dickson
DicksonMS@state.gov