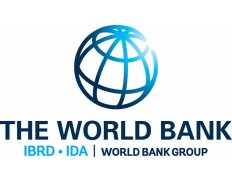 Kenya Petroleum Technical Assistance Project (KEPTAP): Development of road hazard management plan for the Petroleum sector in Kenya
Details
Category:
Consulting services
Contracting Authority Type:
Government / Public Sector
Date posted:
15 Jun, 2017
Description
Project ID: P145234
Borrower/Bid No: KE-MOE-11532-CS-QCBS
Borrower Ms.Emmah Wanjiku has published a Procurement Notice for Kenya - P145234 - Kenya Petroleum Technical Assistance Project (KEPTAP) - KE-MOE-11532-CS-QCBS
Country: Kenya
Project Id: P145234
Project Name: Kenya Petroleum Technical Assistance Project (KEPTAP)
Loan/Credit/TF Info.: IDA-55260
Notice Version No.: 0
General Information
| | |
| --- | --- |
| Notice Type | Request for Expression of Interest |
| Borrower Bid Reference | KE-MOE-11532-CS-QCBS |
| Bid Description | Development of road hazard management plan for the Petroleum sector in Kenya |
| Language of Notice | English |
| Deadline for Application Submission Date | 2017/06/28 |
| Local Time | 10:00 |
| Selected category codes for product to be procured | 77111508 - Natural risks or hazards protection services |

Contact Information on Advertisement
| | |
| --- | --- |
| Organization/Department | Ministry of Energy & Petroleum |
| Name | David Wainaina |
| Title | Project Manager |
| Address | P.O. Box 30582-00100 Nairobi |
| City | |
| Province/State | |
| Postal Code | |
| Country | Kenya |
| Phone | 0722530540 |
| Fax | |
| Email | david_wainaina@yahoo.co.uk |
| Website | |
Detailed Information for Advertisement
REPUBLIC OF KENYA
MINISTRY OF ENERGY AND PETROLEUM
KENYA PETROLEUM TECHNICAL ASSISTANCE PROJECT
CONSULTANCY SERVICES FOR DEVELOPMENT OF A ROAD HAZARD MANAGEMENT SYSTEM AND EMERGENCY RESPONSE PLAN FOR THE PETROLEUM SECTOR.
REQUEST FOR EXPRESSIONS OF INTEREST
(CONSULTING SERVICES – FIRMS SELECTION)
Ref: KE-MOE-11532-CS-QCBS
1. The Government of Kenya (GoK) has received financing from the World Bank's International Development Assistance (IDA) towards the cost of the Kenya Petroleum Technical Assistance Project (KEPTAP) whose overall objective is to strengthen the capacity of the Government of Kenya to manage its petroleum sector and accruing wealth for sustainable development. It is intended that Part of the proceeds of this credit be applied to eligible payments under the contracts for provision of services for development of Road Hazard Management System & Emergency Response Plan providing among others, standards for transportation of crude oil, nature of trucks, procedures for maintenance, periodic inspection, testing and re-certification, operator's safety standards, community awareness creation procedures, road side hazard management, incidents/accidents data recording and reporting procedure or systems, among others.. The consultancy will run for a period of six (6) months.
Objective
To improve the current petroleum related road safety Performance by development of future related Road Safety Management System and an Emergency Response Plan across the upstream, midstream and downstream sector including establishment of an implementation strategy.
The scope of the assignment will include but not limited to: -
Review of historical petroleum related road accidents and their causes including Exploration rigs convoys

Review existing Road Safety Measures along the road transport corridor between Eldoret to Mombasa (part of Early Oil Evacuation & Downstream Supply/Export route), and foreseen Roads sections to be used to supply crude oil P/L.

Review of Highway and Settlement policy along relevant road sections and identify any gaps in line with international best practices.

Review of effectiveness of Kenyan tailored international private sector road safety standards by downstream companies.

Identify possible Road Hazards involving petroleum.

Prepare risk assessment criteria and risk categorization matrix and propose mitigation and handling measures for each risk level.

Identify potential vulnerable communities and assets to road hazards.

Develop an implementation strategy for execution of the Road Hazard Management System & Emergency Response Plan by ERC.

Organize a knowledge transfer workshop for ERC and other relevant organizations on usage of the RHMS and ERP ensuring reinforcement capabilities.
The Ministry of Energy and Petroleum (MoEP) through the Project Management Unit (PMU) (Client) now invites eligible consulting firms ("Consultants") to indicate their interest in providing the Services. Interested Consultants should provide information demonstrating that they have the required qualifications and relevant experience to perform the Services. The short listing criteria include; long term experience in development and implementation of road safety hazard management systems and response plans for the transport sector, in particularly the petroleum sector. Should have undertaken at least five (5) of such similar assignments with experience of involvement in such activities in developing countries and demonstrable track record of success. The Firm should also have experience in working in Africa in similar initiatives
The attention of interested Consultants is drawn to paragraph 1.9 of the World Bank's Guidelines: Selection and Employment of Consultants [under IBRD Loans and IDA Credits & Grants] by World Bank Borrowers January 2011 ("Consultant Guidelines"), setting forth the World Bank's policy on conflict of interest.
Consultants may associate with other firms in the form of a joint venture or a sub-consultancy to enhance their qualifications.
A Consultant will be selected in accordance with the Quality & Cost-Based Selection (QCBS) method set out in the Consultant Guidelines.
Further information can be obtained at the address below during office hours: Monday to Friday: 08.00 to 17.00 hours.
Complete Expressions of Interest documents in plain sealed envelopes with consultancy reference and name clearly marked on top should be delivered in person, or by email to the address shown below or placed in the tender box at our offices on the 24th Floor, Nyayo House, Kenyatta Avenue by 28th June 2017 at 1000 hours Kenyan local time.
Postal Address:

Project Management Unit

Attn: Procurement Specialist

Ministry of Energy and Petroleum

P.O Box 30582 – 00100

NAIROBI – KENYA

.

Physical Address:

Project Management Unit

Attention: Procurement Specialist

24th Floor, Nyayo House, Kenyatta Avenue

NAIROBI, KENYA.

Telephone No.:+254-20-310112

E-mail: procurement.keptap@gmail.com