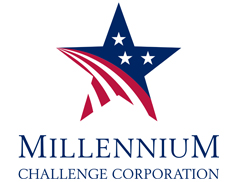 Logistics and Procurement Officer for MCCU
Details
Category:
Consulting services
Sectors:
Logistics, Procurement
Contracting Authority Type:
Development Institution
Date posted:
11 Jan, 2019
Description
General Information

Country: Sierra Leone
Notice/Contract Number: 510800
Publication Date: Jan 10, 2019
Deadline: Jan 24, 2019
Agency: Millennium Challenge Account (MCA)
Buyer:
Original Language: English

Contact Information

Address: Franklin Ibemessie
Procurement Agent/Advisor
MCCU Procurement
23 Spur Road
Wilberforce
Freetown
Sierra Leone
Telephone: +23230909091
Fax: +12023180436
E-mail: zenobia.mccu@gmail.com
Web site:: http://www.mccu-sl.gov.sl/

Goods, Works and Services

79418000 - Procurement consultancy services
Original Text
SPECIFIC PROCUREMENT NOTICE
Freetown, Sierra Leone
10 January 2019
Re: Logistics and Procurement Officer for MCCU
(THE SALARY RATES FOR THIS POSITION ARE BASED ON NATIONAL RATES)
MCCU Procurement Ref: 510800
1. The Government of Sierra Leone has established the Millennium Challenge Coordinating Unit ("MCCU") as an autonomous entity with independent legal authority to oversee, manage, and implement a Threshold Program funded by the Millennium Challenge Corporation ("MCC"). MCC is a U.S. government agency focused on assisting countries dedicated to good governance, economic freedom, and investments in people.
2. The MCC Threshold Program with Sierra Leone will provide up to $44.4 million to support significant policy reforms and improve governance in the water and electricity sectors. By establishing independent regulation, strengthening key institutions, and increasing transparency and accountability, the program seeks to create a foundation for the financially sustainable provision of essential water and electricity services, as well as limit opportunities for corruption in service delivery. The Threshold Program will run for up to four (4) years after the entry into force of the Millennium Challenge Account Threshold Program Grant Agreement ("Threshold Program Agreement") which occurred in February 2016.
3. MCCU now invites qualification documents from individual consultants to provide the consultant services referenced above. More details on these consultant services are provided in the RCQ which incorporates the Terms of Reference (TOR). This procurement - open to all eligible individual consultants who wish to respond – is not for consulting firms. Submissions from consulting firms proposing professional staff as individual consultants shall be rejected.
4. MCCU intends to hire a Logistics and Procurement Officer (the "Consultant"). More details are provided in the Terms of Reference.
5. Location: Freetown, Sierra Leone. Anticipated Start Date: February 2019. Duration of Assignment : 6 Months.
6. Individual Consultants will be selected under the Individual Consultants Selection (ICS) method in accordance with the procedures set out in the MCC Program Procurement Guidelines which are provided on the MCC website (www.mcc.gov/ppg). The selection process, as described, will include a review and verification of qualifications and past performance, including a reference check, prior to the contract award.
7. Consultants interested in receiving the full RCQ and submitting Qualifications should register their interest by sending an e-mail (with subject: Request for Logistics and Procurement Officer RCQ) to the Procurement Specialist on zenobia.mccu@gmail.com giving full contact details of the Consultant. This will ensure that the Consultants receive updates regarding this RCQ.
8. Any clarification on the RCQ should be sent via e-mail to zenobia.mccu@gmail.com no later than 10.00am GMT of 15 January 2019. MCCU will provide responses to all clarification requests by 5.00pm GMT of 17 January 2019.
9. The deadline for submission of qualifications is 10.00am GMT of 24 January 2019.
Yours sincerely,
Ndeye F. Koroma
CEO. MCCU
Location:
Benin, Burkina Faso, Cape Verde, Cote d'Ivoire, Gambia, Ghana, Guinea, Guinea-Bissau, Liberia, Mali, Niger, Nigeria, Senegal, Sierra Leone, Togo