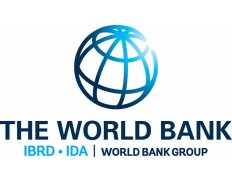 Madagascar Integrated Growth Poles and Corridor SOP-2: Recrutement de Deux (02) Charges de Programme en Appui au Proramme de Facilitation de l'Entrepreneuriat du Projet Pic à Nosy be et Ambanja
Details
Category:
Consulting services
Sectors:
SME & Private Sector, Programme & Resource Management
Contracting Authority Type:
Government / Public Sector
Date posted:
22 Sep, 2020
Description
Project ID: P164536
Project Title: Madagascar Integrated Growth Poles and Corridor SOP-2
Borrower Bid Reference: 204-C
APPEL A CANDIDATURES
RECRUTEMENT DE DEUX (02) CHARGES DE PROGRAMME
EN APPUI AU PRORAMME DE FACILITATION DE L'ENTREPRENEURIAT DU PROJET PIC
Postes basés à Nosy Be et Ambanja
Crédit IDA 63150
AMI N° 037 /2020/PIC2.2
Date de lancement : 18 septembre 2020
1. Le Gouvernement de Madagascar a obtenu un financement de l'Association Internationale de Développement (IDA) pour financer la mise en œuvre du Projet Pôles Intégrés de Croissance et Corridors (PIC2). Une partie du crédit sera utilisée pour effectuer les paiements au titre des contrats de consultance en objet.
2. Le Chargé de Programme a pour mission d'assurer la gestion quotidienne du Programme au niveau de sa zone d'affectation, incluant entre autres : l'appui à la sélection des projets, l'accompagnement des bénéficiaires, l'appui aux décaissements des fonds, le suivi-évaluation des projets appuyés, la communication et la coordination des activités du Programme au niveau régional.
3. Deux consultants seront recrutés à plein temps pour une durée 03 ans sous réserve d'évaluation satisfaisante après 6 mois puis 12 mois d'intervention. Un poste sera basé à Nosy be et un autre à Ambanja.
4. Le Projet PIC2 invite les candidats à manifester leur intérêt à fournir les services ci-dessus. Des consultants seront sélectionnés en accord avec les procédures de la Banque Mondiale définies dans le « Règlement de Passation des Marchés pour les Emprunteurs sollicitant le Financement de Projets d'Investissement (FPI) pour les Fournitures, Travaux, Services autres que les Services de Consultants, & Services de Consultants » édition juillet 2016 révisée en août 2018.
5. Le profil requis :
Diplôme universitaire (minimum Bacc+4) en économie, gestion ou tout autre domaine pertinent ;
Expérience professionnelle de cinq (05) ans au minimum dans la mise en œuvre et suivi-évaluation de projets/programmes ;
Capacité à monter, analyser et évaluer des plans d'affaires ;
Solides connaissances du contexte économique et social de la région d'intervention notamment sur les secteurs tourisme et agribusiness ;
Bonne connaissance de l'environnement et des enjeux de l'entrepreneuriat à Madagascar ;
Bonne connaissance des procédures des bailleurs de fonds, comme la Banque Mondiale, serait un atout ;
Parfaite maîtrise des outils informatiques et bureautique ;
Maîtrise courante du malagasy et du français à l'oral et à l'écrit, et si possible de l'anglais et du dialecte local ;
Forte capacité d'analyse et de rédaction ;
Dynamique et proactif, apte à travailler avec un minimum de supervision
6. Un projet de Termes de Référence pour chaque poste peut être consulté sur le site www.pic.mg sans engager le Projet PIC2 ni sur la forme ni sur le contenu. Les candidats intéressés doivent envoyer par mail et remettre un dossier de candidature composé d'une lettre de motivation, d'un CV détaillé incluant les références et détails de prestations similaires au plus tard le 02 octobre 2020 à 16 heures (heure locale) à l'adresse suivante :
COORDINATION NATIONALE DU PROJET Pôles Intégrés de Croissance (PIC)
Immeuble ex-Maison de la Réunion - 2ème Etage –Isoraka
101 - Antananarivo Madagascar
E-mail : procurement@pic.mg avec copie à pic@moov.mg
Site web : www.pic.mg
portant la mention « Appel à Candidatures – Chargé de programme », et précisant la zone souhaitée
Le Projet Pôles Intégrés de Croissance
CONTACT INFORMATION
Organization/Department: Integrated Growth Poles and Corridor Project 2
NameMarco RAZAKAMAHEFA
AddressMaison de la Réunion, 2è étage Isoraka Antananarivo
City
Province/StateMadagascar
Postal Code
CountryMadagascar
Phone261 20 22 367 77
Emailprocurement@pic.mg
Websitewww.pic.mg