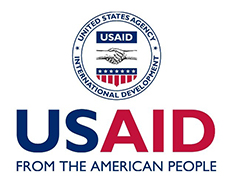 Secondary Education Expansion for Development (SEED) Activity Rural Group 1
Details
Sectors:
Civil Engineering
Contracting Authority Type:
Development Institution
Date posted:
14 Dec, 2020
Description
Notice ID
72061221R00002
Related Notice
Department/Ind. Agency
AGENCY FOR INTERNATIONAL DEVELOPMENT
Sub-tier
AGENCY FOR INTERNATIONAL DEVELOPMENT
Office
USAID/MALAWI

General Information
Contract Opportunity Type: Presolicitation (Original)
All Dates/Times are: (UTC-05:00) EASTERN STANDARD TIME, NEW YORK, USA
Original Published Date: Dec 11, 2020 06:35 am EST
Original Response Date:
Inactive Policy: Manual
Original Inactive Date: Jan 31, 2021
Initiative: None
Classification
Original Set Aside:
Product Service Code: Y1CA - CONSTRUCTION OF SCHOOLS
NAICS Code: 236220 - Commercial and Institutional Building Construction
Place of Performance: MWI
Description
PRE-SOLICITATION NOTICE
SOLICITATION No. 72061221R00002
Secondary Education Expansion for Development (SEED) Activity Rural Group 1
SYNOPSIS:
This pre-solicitation notice informs interested offerors (bidders) with the Malawi National Construction Industry Council's (NCIC) Unlimited registration or comparable capacity about an anticipated opportunity to be published by the United States Agency for International Development (USAID)/Malawi in coordination with the U.S. President's Emergency Plan for AIDS Relief (PEPFAR) and the Government of Malawi-Ministry of Education. The solicitation opportunity is a Request for Proposal (RFP) for construction services to build the first group of SEED Community Day Secondary Schools (CDSSs) in rural communities across Malawi.
The intended RFP release date is scheduled for January 11, 2021. All information required for the submission of an offer will be contained in the electronic solicitation package that will be posted at https://beta.sam.gov . Interested Offerors are advised to periodically monitor the above website for updates concerning this procurement.
After the release of the RFP, USAID/Malawi will conduct a virtual pre-bid conference and provide a Questions and Answers (Q&A) period before the bid submission date. The RFP will be released for at least 30 days and offerors will to prepare and submit a technical and cost proposal. In the proposal offerors will identify key personnel, subs, and vendors; develop organizational, management, and technical approach; compile construction equipment and machinery required for the work; prepare financial records and annual turnover; and compile past performance with references.
The project scope includes construction of 38 CDSSs across Malawi. Each CDSS will include two classroom blocks, a science classroom, admin space, student and teacher latrines, teacher housing, and a borehole. The contracts are divided into 6 Lots based on geographical areas. The construction period of performance is expected to be completed in one year followed by a warranty period. The contracts will be made for a fixed price.
Interested offerors are encouraged to be registered at http://www.sam.gov which is a prerequisite to being awarded a U.S. government contract. This registration takes time, so it is best to begin early. The registration is not required to bid, but it must be in place before an award can be made on the solicitation.
For more information, interested offerors may download the preconstruction manual shared in July 2020 from this link: https://www.tetratech.com/seed-manual . All questions about this upcoming solicitation should be held on to until the Q&A period during the solicitation phase.
This pre-solicitation notice does not obligate USAID/Malawi to release a solicitation or award a contract, nor does it commit the U.S. Government to pay for costs incurred in the preparation and submission of a proposal.
[END OF PRE-SOLICITATION NOTICE]
Contact Information
Contracting Office Address
P.O. BOX 30455
MWI
Primary Point of Contact
Dion Glisan
dglisan@usaid.gov
Secondary Point of Contact
Manale Jimu
mjimu@usaid.gov