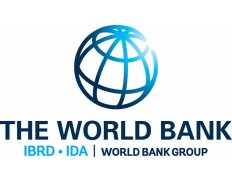 Ghana Economic Transformation Project: Procurement of Consultancy Services for Benchmarking and Value Proposition Exercise
Details
Category:
Consulting services
Sectors:
SME & Private Sector, Marketing
Contracting Authority Type:
Government / Public Sector
Date posted:
17 Mar, 2021
Description
Project ID: P166539
Project Title: Ghana Economic Transformation Project
Borrower Bid Reference: GH-MOFEP-183261-CS-QCBS
REPUBLIC OF GHANA
MINISTRY OF FINANCE
GHANA ECONOMIC TRANSFORMATION PROJECT (GETP)
IDA CREDIT NUMBER 6465-GH
SPECIFIC PROCUREMENT NOTICE
REQUEST FOR EXPRESSIONS OF INTEREST (REOI)
(CONSULTING SERVICES –FIRM SELECTION)
Reference No.: GH-MOFEP-183261-CS-QCBS
Assignment Title: Procurement of Consultancy Services for Benchmarking and Value Proposition Exercise
1.0 BACKGROUND
The World Bank is providing funding support to the Government of Ghana (GOG) for the implementation of the Ghana Economic Transformation Project. The overall development objective of the Project is to promote private investments and firm growth in non-resource-based sectors. The guiding principle of the Project is to promote and strengthen a growth model that is conducive to economic transformation, to achieve higher rates of investment and productivity growth across the economy, especially in non-resource-based sectors. The Project has four components, as follows:
Component 1 - Enabling investments: This Component will focus on improving the enabling business environment, investment attraction capacity, and the quality infrastructure support system for companies that want to invest and grow their businesses in Ghana.
Component 2 - Crowding-in investments: Promoting spatial and industrial planning and development: This Component will focus on enhancing the Government's programs in investment promotion and spatial development (including Special Economic Zones), thereby addressing the constraint to access quality industrial land in the country.
Component 3 - Accelerating Entrepreneurship and Micro Small and Medium Enterprise (MSME) growth: This Component will support entrepreneurship and MSME growth in non-resource-based sectors, addressing specifically the limited development of the MSME and entrepreneurship support ecosystem, including early-stage financing.
Component 4 – Project Management and Evaluation: This Component will finance project management activities including fiduciary responsibilities, procurement, safeguards, communication and dissemination, as well as monitoring and evaluation of project implementation and its impact. This will include capacity building for the Project Coordinating Unit (PCU), the Economic Transformation Unit and the Resource Mobilization and Economic Relations Division (RMERD) within the Ministry of Finance (MOF).
The Ghana Economic Transformation Project (GETP) aims to support economic diversification by facilitating transition to a higher growth and more long -term economic structure with better resilience against volatility in commodities pricing. This includes supporting the government as it moves to create more and decent jobs for the youth and rapidly growing labour force. The project is anchored in the Ghana Beyond Aid Vision and recognizes the critical role of the private sector in achieving economic transformation through increasing entrepreneurship and investment in high potential sectors.
2.0 OBJECTIVE OF THE ASSIGNMENT
The objective of this assignment is to conduct a benchmarking and value proposition exercise to determine Ghana's Special Economic Zone (SEZs) and Industrial Park's (IPs) competitiveness against a number of its core competitors. Based on the outcome of the exercise, the consultants will:
synthesize the data to determine Ghana's SEZ/IPs strengths/weaknesses and identify the country's comparative advantages, and
draft a value proposition for the country, focusing on how to enhance and make IPs and SEZs more competitive in order to attract foreign and domestic investors to Ghana.
3.0 SCOPE OF WORK
The scope of work for the Consultant Firm will include but not be limited to:
Activity 1: Benchmarking Exercise
The consultants will be responsible for obtaining/evaluating macro/micro economic and business operational data on Ghana and several of its competitors. Activity 1 will be to analyze the gathered data in order to determine the strengths/weakness of Ghana's IP/SEZ regimes and to identify areas to be improved so Ghana can be more competitive on an international and regional platform. In order to undertake this work, one or two SEZs/IPs Ain 6~8 competing countries will be benchmarked and compared to Ghana. The exercise will be used to inform the design of upcoming SEZ projects, determine which interventions are needed to enhance the competitiveness of the country, identify any "deal-breakers", which may make IPs / SEZs uncompetitive vis-à-vis competitor countries, and determine what future IPs / SEZs may need to offer the investor in order to compete effectively. (This data will also be used to develop a value proposition and marketing materials for the country's IPs / SEZs regime.)
Task 1: Determine which countries and IPs/SEZs will be benchmarked.
The Benchmarking Specialist will work together with the Project Team/ Project Implementation (PIU) and the Government of Ghana (GoG) to determine which countries and IPs/SEZs will be benchmarked against Ghana The exercise should include 7-8 competing locations, which will be agreed upon between the consultant and the PIU/GoG. A minimum of one comparable IPs/SEZs should be chosen from the region, two from Africa, two from South Asia and two from the Middle East and/or South East Asia. A preliminary long list of countries (to be short-listed) may include Nigeria, Egypt, Morocco, Ethiopia, Kenya, the United Arab Emirates, Jordan, Turkey, Bangladesh, Viet Nam, Philippines and China. (IPs/SEZs selected for evaluation must be similar in size and types of investors.) The consultant is expected to work with the Government of Ghana and the World Bank in making the final selection of countries. At minimum, the Tema Export Processing Zone and Greater Kumasi Industrial City Project and Special Economic Zone should be benchmarked for Ghana. A decision to add an additional location in Ghana will be made in consultation with the Project team from the Ministry of Trade and Industry (MOTI) and the World Bank (WB) Task Team.
Task 2: List the benchmarking information to be obtained.
In consultation with the Project Team and the GoG, the consultant will determine the factors to be benchmarked. The following factors should be collected for the benchmarking exercise[1]. Additional factors may be added to the following list[2].
2.1 Macroeconomic Factors to include, at minimum:
Country Statistics such as GDP, PPP, Inflation, Unemployment, FDI, Imports, Exports, Heritage Foundation's Index of Economic Freedom Ranking, Cato Institute's Human Freedom Index Ranking, World Economic Forum's Global Competitiveness Index Ranking, and WB Doing Business Ranking etc.
2.2 Operational Factors to include, at minimum:
Cost of Serviced Land in Free Zones (FZ)/IPs/SEZs($/m2/year); length of lease
Cost of long-term lease price in a FZ/IP/SEZ ($/m2/year); length of lease
Cost of Pre-fabricated factory shell in FZs/IPs/SEZs ($/m2/year); length of lease
Cost of office space in FZs/IPs/SEZs ($/m2/year), if applicable; length of lease
Cost of Electricity Usage ($/kwh)
Cost of Electricity Capacity Demand ($/KVA/month)
Cost of piped water ($/m3)
Cost of waste water treatment
Cost of telecommunications
A particular attraction, to attract investments
A particular operating requirement, unique to the competing IP/SEZ
Fiscal Incentives offered in IPs/SEZs
Non-fiscal incentives offered in IPs/SEZs
Monthly employment salaries (managers, technical workers skilled/unskilled workers)
Rigidity of employment
Difficulty hiring index
Rigidity of Working Hours Index
Difficulty Firing Index
Firing costs (weeks wages)
Non-Wage Labor Cost (% Salary), if available
Cost of land freight (both truck, air and rail)
Cost of ocean freight (40/20 foot to West African Countries, Long Beach, New York, Rotterdam, Yokohama)
Cost of ocean freight (bulk – to West African Countries, Long Beach, New York, Rotterdam, Yokohama)
Air freight rates for 1,000 kg garments ($/kg) to West African Countries, New York, Los Angeles, Amsterdam, Tokyo
Statutory Corporate Income Tax Rate (i.e., Tax on profits for a typical medium-sized enterprise)
VAT
SEZ law / regulatory framework for SEZs in the comparator countries.
2.3 Quality of Life Factors to include, at minimum:
International Hotels/Restaurants
International Housing for Expats
International hospitals/clinics and medical facilities
International schools (universities, elementary and secondary schools)
International amenities and leisure facilities (shopping, cinemas, marinas, parks, etc)
Safe living environment
For the above-mentioned factors, the consultant will review recent international surveys (available studies, reports, Doing Business indicators, World Competitiveness Report, World Transparency Index, etc.), secondary information from websites and speak with IP/SEZ administrative staff in other countries to obtain the specific information to be used in the benchmarking exercise. No information, which is more than two years old can be used for this exercise.
Task 3: Obtain benchmarking data on each country (information on Ghana should be obtained in-country; competitor country information should be conducted remotely.)
After finalizing the list of factors to be benchmarked, the consultant will gather the benchmarking information. All collected data must be documented in a spreadsheet so it can be verified, if required.
Important Note: The consultant should carefully document the source for all information in the form of a bibliography, listing all statistics, written information and websites, and the complete position and contact details for all persons interviewed, along with the date of the interview for information gathered.
Task 4: Analyze the information and write up the results
Using the benchmarked data gained in Activity 3, the consultant will complete an in-depth analysis/assessment/comparison of Ghana's competitiveness and comparative advantages against its IP/SEZ competitors. The consultant will outline Ghana's competitiveness strengths, weaknesses and challenges and also identify the country's comparative advantages, if any. With this evaluation determined, the consultant will prepare a value proposition for Ghana's IP/SEZ regimes in order to help attract investors and make Ghana more competitive on a global and regional platform.
Deliverable: A benchmarking report of approximately 70/100 pages, an excel sheet presenting full information on the data, and stakeholder presentations on the findings.
Activity 2: Value Proposition and Marketing Strategy
Under this activity, the consultant is to prepare a value proposition and market strategy for Ghana's SEZs/IPs, utilizing the benchmarking data, competitive and comparative advantage results, and inputs by the stakeholder engagement undertaken in close coordination with the GoG through a series of meetings.
Task 1: Create a National Value Proposition for IPs/SEZs in Ghana
The purpose of a national value proposition is to develop a country-wide position/strategy for IPs/SEZs in Ghana and outline the benefits to developers/operators and investors/tenants. This will include, but not limited to, the following:
Competitive and comparative advantages
Strategic positioning
Access to markets (international, regional, and local)
Trade agreements
Access to national infrastructure (ports, airports, rail, and highways)
Cost of doing business
Industrial Sectors/Clusters
Availability of technology and innovation
Cost of Logistics
Human capital
Labor pools
Government support
The value propositions should outline why developers/operators and investors/tenants should invest in IPS/SEZs in Ghana.
Task 2: Prepare a Market Strategy for Implementing the National Value Proposition for IPs/SEZs in Ghana
The objective of the market strategy is to provide Ghana with a national branding strategy for IPs/SEZs and layout how IPs/SEZs should be packaged, promoted, and what type of soft/hard/digital materials would be needed for investment promotion purposes.
The marketing strategy should include, but not be limited to, the following activities:
Primary messages, slogans, and positioning for IPs / SEZs in Ghana
Identify overall marketing strategy/branding, timing, and implementation framework and responsibilities
Identify target markets, countries, and investor profiles
Identify types of promotional tools and materials required, advertising and marketing channels including trade fairs
Suggestions for a world-class IP/ SEZ regime interactive website
Identify opportunities to coordinate with other promotional agencies in Ghana.
The marketing strategy will then be validated through a series of workshops with the private sector, government officials, and relevant stakeholders. In particular, the consultant should lease closely (aided by the PIU) with GIPC to ensure complementarity with other GETP support to promote investment in the country under Component 1. The consultants will carefully record the feedback from stakeholders and modify the value proposition and marketing strategy accordingly. A final validation exercise will be conducted with the GoG and a final value proposition (power point presentation) and marketing strategy (report of approximately 35-50 pages) will be completed.
Activity 3: Institutional Capacity-Building on Benchmarking and the Market Strategy
The consultants will conduct training sessions for officials from MOTI and GSEZA/GFZA, other related Government Agencies. The purpose of the training is to: i) explain the benchmarking exercise and to teach officials how to update/maintain the information and where to find the data, and ii) review the national marketing strategy/investment promotion opportunities and marketing tools with participants and train them how to update/implement the marketing strategy.
4.0 DELIVERABLES/OUTPUTS
The consult will report through the Project Coordination Unit of the Ministry of Finance, to the Ministry of Trade and Industry. The following outputs are expected:
| | | |
| --- | --- | --- |
| S/No. | Description of Output | Period after commencement |
| 1 | Inception | 3rd week |
| 2 | Mid-report | 6th week |
| 3 | Draft final report | 9thth week |
| 4. | Final report | 10th week |
5. 0 QUALIFICATIONS AND EXPERIENCE
The Ministry of Finance through the Project Coordination Unit now invites eligible consulting firms ("Consultants") to indicate their interest in providing the Services. Interested Consultants should provide information demonstrating that they have the required qualifications and relevant experience to perform the Services. The shortlisting criteria are:
The Consultant will be a firm or a consortium of firms with a strong technical background and demonstrable operational strength to deliver this assignment according agreed schedule.
The firm must have at least eight years' experience in successfully completing benchmarking or similar projects.
Can show proven expertise in industrial development and economic zones (IPS/SEZS)
Has worked in sub-Sahara Africa for more than five years
Has completed (and within budget) studies with are to the level of international standards
Must submit the following documents (if applicable):

Business Registration Certificate (Incorporation & Commencement of Business);
Valid Ghana Revenue Authority (GRA) Tax Clearance Certificate;
Valid Social Security & National Insurance Trust (SSNIT) Clearance Certificate;
Valid Value Added Tax Registration Certificate;
Valid PPA's Consultant Registration Certificate.
Other Documents and Criteria:
Consultant's Organizational Structure and profile
Information on technical personnel with qualifications, technical and professional competence necessary for successful implementation of the assignment (no need to provide CVs) with the under-listed criteria:
The consultant must have least eight (8) years of specialized experience in SEZ / industrial / manufacturing parks / Hi-Tech / IT Park evaluations and/or planning/development/operation, in performing similar tasks;
A minimum of a Bachelor's degree in Economics, Political Science, Investment Promotion or any relevant discipline with a specialization in Trade, Investment, and/or Industrial Development, with at least 8 years of professional experience in the field of Industrial Planning and SEZ development;
A minimum of 8 years of experience in Industrial and Urban Planning; Project Design, project management
Previous verifiable experience with gathering specific information from multiple sources regionally and internationally on business operating conditions;
A track record that shows the ability to synthesize data to international standards and produce quality reports for clients;
Experienced in working in sub-Saharan Africa and specifically Ghana;
Experienced with working with government agencies, development/donor agencies and the private sector.
6.0 DURATION OF THE ASSIGNMENT
The duration of this assignment will be a maximum of two and half months.
The attention of interested Consultants is drawn to paragraph 1.9 of the World Bank's Guidelines: Selection and Employment of Consultants under IDA Credits by World Bank Borrowers (Procurement in Investment Project Financing Goods, Works, Non-Consulting and Consulting Services [July 2016 Revised November 2017 and August 2018). ("Consultant Guidelines"), setting forth the World Bank's policy on conflict of interest.
Consultants may associate with other firms in the form of a joint venture or a sub consultancy to enhance their qualifications.
A Consultant will be selected in accordance with the Quality and Cost Base Selection (QCBS) method set out in the Consultant Guidelines.
Expressions of interest shall be in English and must be delivered via electronic submissions to the following email addresses: getpprocurement@gmail.com , and copy getpcoordinator@gmail.com by 16:00hrs GMT on Tuesday, 6th April 2021.
THE PROJECT COORDINATOR
MINISTRY OF FINANCE
BOX MB 40, ACCRA, GHANA
ATTN: PROCUREMENT SPECIALIST
PROJECT OFFICE SHIPPERS HOUSE
GHANA ECONOMIC TRANSFORMATION PROJECT
THIRD FLOOR, CONFERENCE ROOM
TEL: +233-2474-0444-4
DIGITAL ADDRESS: GA 078-6244
CONTACT INFORMATION
Organization/Department: Ministry of Finance - Economic Transformation
NameALHASSSAN ABDUL-LATIF
AddressP. O. Box M40 Ministries Accra
City
Province/StateGhana
Postal Code
CountryGhana
Phone+233-2474-0444-4
Emailgetpprocurement@gmail.com