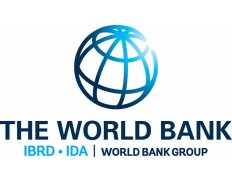 Emergency Multi-Sector Rohingya Crisis Response Project: Selection of Consultant for Community mobilization and Capacity Development
Details
Category:
Consulting services
Sectors:
Water & Sanitation, Inst. Devt. & Cap. building
Contracting Authority Type:
Government / Public Sector
Date posted:
29 Jun, 2021
Description
Project ID: P167762

Project Title: Emergency Multi-Sector Rohingya Crisis Response Project
Borrower Bid Reference: EMCRP/AF/SD-22
REQUEST FOR EXPRESSION OF INTEREST (REOI) (NATIONAL)
Consultancy Service for Community Mobilization and Capacity Development on Water, Sanitation and Hygiene (WASH)
Country: Bangladesh
Name of project: Emergency Multi-Sector Rohingya Crisis Response Project ( DPHE-Part)
IDA Grant No. D-590BD
Assignment Title: Consultancy Service for Community Mobilization and Capacity Development on Water, Sanitation and Hygiene (WASH)
Reference No. : EMCRP/AF/SD-22
The Government of the People's Republic of Bangladesh has received financing from the World Bank toward the cost of the "Emergency Multi-Sector Rohingya Crisis Response Project" and intends to apply part of the proceeds for consulting services.
The consulting services ("the Services") include;
Provide capacity building training for positive behavioral change of the targeted stakeholders and beneficiaries through FGD, Court yard session, consultation process etc. to the selected participants from 71 unions of host community and concerned Rohingya Camps of Project areas;
Ensure sound motivation of the beneficiaries on use of safe water, hygiene promotion, hand washing, menstrual health etc. for ultimate sustainability of the installed WASH[U1] options under the respective unions and spots at Rohingya Camps;
Ensure and promote a sustainable operation and cleanliness of Safely Managed Toilet[U2] and other devices;
Develop and use of IEC and BCC materials with proper techniques'
Rationally handle the social safeguard and other social conflicting issues during social mobilization process for sustainable WASH intervention.
The detailed Terms of Reference (TOR) for the assignment can be found on the website of DPHE (www.dphe.gov.bd). The firms are also requested to download Form A from the website and submit Form A with their Expression of Interest (EoI)
The Department of Public Health Engineering (DPHE) under the Ministry of Local Government, Rural Development and Co-operatives, Government of Bangladesh now invites eligible consulting firms ("Consultants") to indicate their interest in providing the Services. Interested Consulting firms should provide information demonstrating that they have the required qualifications and relevant experience to perform the Services.
The short listing criteria are:
General Experience of the Firm : The firm should have at least 10 years of experience in the relevant type of service.
Similar Experience on conducting Social Awareness Campaign on promoting WASH in urban area. Working experience in WASH Sector in Rohingya Camp may be considered as added advantage.
Organizational Capability (Manpower in regular Payroll, Annual Turnover, Financial Information for last 5 years, but no audited financial statements in this regard)
Key experts will not be evaluated at the shortlisting stage.
The attention of interested Consultants is drawn to Section III, paragraphs,3.14, 3.16, and 3.17 of the World Bank's "Procurement Regulations for IPF Borrowers" July 2016, Revised November 2020 (Procurement Regulation), setting forth the World Bank's policy on conflict of interest.
Consultants may associate with other firms to enhance their qualifications, but should indicate clearly whether the association is in the form of a joint venture and/or a sub-consultancy. In the case of a joint venture, all the partners in the joint venture shall be jointly and severally liable for the entire contract, if selected. The number of JV member should not be over two and Each JV member should have reasonable experience.
A Consultant will be selected in accordance with the Quality and Cost Based Selection (QCBS) method; Market Approach- National set out in the World Bank's Procurement Regulations[U6] .
Further information can be obtained at the address below during office hours: 9 AM to 5 PM.
Expressions of interest must be submitted through both email and courier/in person (original + one copy) to the address below by 3.00 PM of 14 July, 2021 and clearly marked 'Request for Expressions of Interest for Selection of a Consulting Firm for Community Mobilization and Capacity Development on WASH (Package no EMCRP/AF/SD-22)'. If the last submission date declared 'Closed/Holiday' by the Government, the submit date of Hard Copies will be shifted to the next working day.
(Mohammad Abdul Kaium)
Project Director
Emergency Multi-Sector Rohingya Crisis Response Project (DPHE Part)
Directorate of Public Health Engineering
DPHE Bhaban, 9th Floor,
14, Shaheed Captain Monsur Ali Sarani, Kakrail, Dhaka-1000
E-mail: pddphe.emcrp@dphe.gov.bd
CONTACT INFORMATION
Organization/Department Department of Public Health Engineering
Name Mohammad Abdul Kaium
Address DPHE Bhaban Karkaril Dhaka
City
Province/State Bangladesh
Postal Code
Country Bangladesh
Phone 01711387103
Email pddphe.emcrp@dphe.gov.bd
Website www.dphe.gov.bd