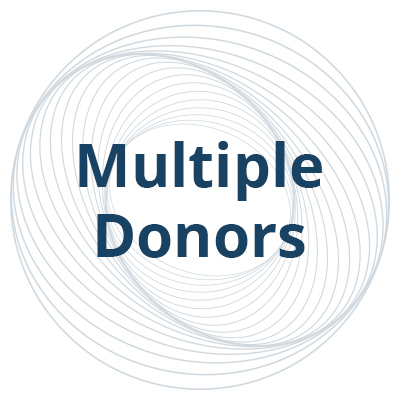 Lao PDR Competitiveness and Trade Project: International Consultant on Border Risk Management for Plant Quarantine and Post Marketing Audit (DOA DOLF CF Proposal)
Details
Category:
Consulting services
Sectors:
Standards & Consumer Protection, Border Management, Agriculture
Contracting Authority Type:
Government / Public Sector
Date posted:
27 Aug, 2021
Description
Project ID: P164813

Project Title: Lao PDR Competitiveness and Trade Project
Borrower Bid Reference: B2-4-1A
REQUEST FOR EXPRESS OF INTEREST (INDIVIDUAL CONSULTANTS)
LAO PEOPLE'S DEMOCRATIC REPUBLIC
MINISTRY OF INDUSTRY AND COMMERCE
National Implementation Unit
Lao PDR Competitiveness and Trade Project (Project No. P164813)
International Consultant on Border Risk Management for Plant Quarantine and Post Marketing Audit
(Ref. No. B2.4.1A)
The Ministry of Industry and Commerce (MoIC) of the Government of Lao PDR has received financing from the World Bank, Australia, Ireland and the USAID toward the cost of the Lao PDR Competitiveness and Trade Project (LCTP), and intends to apply part of the proceeds for consulting services.
The NIU is now seeking an experienced international consultant on border risk management for plant quarantine and post marketing audit. Under the Trade Facilitation Agreement-Challenge Fund subproject, the consultant will assist the Department of Agriculture (DOA) in liaison with Department of Livestock and Fisheries (DOLF), Customs and Food and Drugs Department to introduce border risk management for plant quarantine inspection and to strengthen post market- auditing. The International Consultant on Border Risk Management for Plant Quarantine and Post Marketing Audit is required to undertake all the assigned tasks and deliverables within 110 days spread throughout 9 calendar months. Due to COVID-19 restrictions, the inputs of the selected consultant may be provided virtually or until the situation may allow for making in-country missions to best support the DOA in Vientiane and occasional visits to provinces. The estimate start date for the assignment is October 2021. The consultant will work under the direct supervision of the Deputy Director General of the DOA. Full ToR can be accessed at the NIU's website: http://www.t4dlaos.org/vacancies/
In order to qualify for this position, the candidates shall meet the following experience and competence requirements:
Master degree in Plant Science, Agronomy, Plant Biosecurity, Plant Health, Plant Protection or plant Quarantine;
Minimum 10 years of work experience worldwide providing advisory services to public entities on border management, customs, quarantine and trade regulatory measures; such work experience in Lao PDR or Another ASEAN countries;
Experience with at least five assignments in the areas of plant and plant product quarantine, agrochemical management; agricultural trade, Quarantine Services (Plant);
At least one similar assignment performed in related program management in the past two years;
Experience in gap assessment and drafting regulations on phytosanitary or agrochemical management;
Working experience in a diverse cultural environment (e.g. Agricultural Quarantine Service, Customs, Industry and Commerce, or similar) in a hands-on advisory and capacity building role on trade facilitation;
Strong knowledge of Lao legal framework, agricultural international trade, Sanitary and Phytosanitary frame work, Rule and Measures, Pest Risk analysis, agriculture-risk border management; familiarity of ASYCUDA's Risk Management Selectivity Module is an asset;
Strong capacity building skills, particularly in organizing training workshops and seminars;
Excellent command of both verbal and written English is a must; knowledge of Lao language, while not required, would be a strong asset;
Ability to establish and facilitate inter-agency cooperation, analyze business processes and identify issues based on experience.
The Consultant will be selected in accordance with the World Bank 'Procurement Regulations for IPF Borrowers, July 2016, revised November 2017 and August 2018 edition, under Individual Consultants (IC) selection method. The attention of interested Consultants is drawn to paragraph 3.14, 3.16 and 3.17 of the said Regulations, setting forth the World Bank's policy on conflict of interest.
Interested applicants should submit their applications and provide information indicating that you are qualified to perform the services (curriculum vitae with expressions of interest and references). Expressions of interest must be delivered to the address below or no later than September 10 2021, 16:00 o'clock (submissions via email are also acceptable). Only Short-listed candidates will be contacted.
Attn: Mr. Phouvieng Phongsa, NIU Program Director
CC: Mr. Thanakone Oudomvilay, NIU Procurement Consultant
National Implementation Unit (NIU), Ministry of Industry and Commerce
Ban Phonxay, Xaysettha District, Vientiane Capital, Lao PDR
Tel/Fax: +856 (21) 41 39 16;
E-mail: procurement@laosaft.org CC: thanakone.o@laosaft.org; lattanaphone.s@laosaft.org
CONTACT INFORMATION
Organization/Department National Implementation Unit
Name Thanakone Oudomvilay
Address P.O.Box 4107, Phonexay Road, Saysettha District, Vientiane Capital, Lao PDR Tel/Fax: +856-21-413916
City
Province/State Lao People's Democratic Republic
Postal Code
Country Lao People's Democratic Republic
Phone +856 21 413 916
Email thanakone.o@laosaft.org
Website www.t4dlaos.org