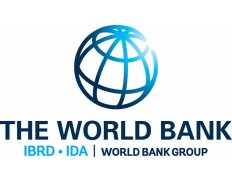 Resilient Urban Sierra Leone Project: Hiring of a Municipal Engineer/Upgrading Specialist
Details
Category:
Consulting services
Sectors:
Civil Engineering
Contracting Authority Type:
Government / Public Sector
Date posted:
24 Sep, 2021
Description
Project ID: P168608

Project Title: Resilient Urban Sierra Leone Project
Borrower Bid Reference: SL-MOFED-252148-CS-INDV
Project Fiduciary Management Unit –PFMU
13 Howe Street
Freetown
Sierra Leone
Tel: (+232-76-672-186)
Email: pfmu2018@gmail.com
GOVERNMENT OF SIERRA LEONE
Consulting Services: RECRUITMENT OF A MUNICIPAL ENGINEER/UPGRADING SPECIALIST
SL-MOFED-252148-CS-INDV
Issue Date: 23rd September 2021
REQUEST FOR EXPRESSIONS OF INTEREST
The Government of Sierra Leone has received funding from International Development
Association IDA of the Word Bank towards the preparation of the Resilient Urban Sierra Leone Project and intends to apply part of the proceeds of the funding for eligible payment under the contract for the Hiring of a Municipal Engineer/Upgrading Specialist through the Project Fiduciary Management Unit.
2.The Municipal Engineer/Upgrading Specialist should have a round experience in urban planning – (with specific focus on upgrading of densely populated urban slums and informal settlements), architecture, engineering, materials handling, quantity and topographic surveying, understanding of the relevant World Bank guidelines relative to the assignment and procurement policy. S/he is expected to support and represent the RUSLP PMU and FCC to provide overall management and quality assurance on the activities to be undertaken by the firms contracted under subcomponent 2a of the project. At least Three firms will be contracted: (a) undertake feasibility studies, design, and supervision of works; (b) conduct environmental and social impact assessments (ESIA); and the other (c) will carry out the actual upgrading works. The overall objective of the role of the Municipal Engineer is to provide backstopping to these firms, especially for (a) and (c), to ensure that an appropriate methodology is used during the feasibility studies and actual upgrading works an optimal design is produced through a co-design process that includes inputs from the residents in the beneficiary communities, and a successful upgrade of the selected neighborhoods.
3. There will be a Civil Engineer providing overall engineering advice for the whole project. The Municipal Engineer will advise the Civil Engineer on upgrading matters particularly. The consultant will carry out the following activities:
General
•Provide professional services which will enhance the successful design, construction and hand-over of the upgraded settlements as per the Schedule of Requirements. Ensure that the consultant's designs and final documentation of the project are complete and to the satisfaction of the MoF and any relevant authorities and in accordance with the design briefs and agreed budgets; •Review and assess the upgrade requirements (that may be proposed by the design consultants) in relation to settlement locations and as appropriate suggest improvements and if necessary proposed alternatives;
•Integrate current settlement facilities with other required facilities like accessibility, infrastructure and complementary facilities e.g. street lighting, water supply and improved waste management etc;•Identify and prioritize the required settlement needs, infrastructure and services; assess the role of the FCC in project planning and implementation, design criteria and the involvement and responsibilities of the council's personnel in future management of the upgraded public facilities; •Critically review the economic analysis that will be proposed by the design consultants to come up with a viable and sustainable settlement management plan in consultation with residents, FCC and other stakeholders on the proposed settlements upgrade; •Assess and advice on the consultant's proposed investment and operation costs of the investments and the corresponding institutional / management arrangements to enhance sustainability •Prepare supervision and reporting guidelines for all tasks by all different actors during project planning, implementation, handing over and future management of the facilities to ensure value for money and sustainability. •The Municipal Engineer is required to ensure the design consultants absorbed reasonable client-initiated changes to the designs whilst remaining within the same conditions of contract; •Monitoring and reviewing the progress of the design works against the design consultants' implementation schedule •Help ensure compliance with the relevant GOSL and World Bank policies and guidelines; •Develop strong working relationship with all agencies and stakeholders that may be involved with the sub-projects and project implementation, ensuring smooth coordination between them;
Capacity Building
•Carryout short training courses for relevant FCC and PMU staff on (i) World Bank procurement policy; (ii) other WB relevant guidelines, (iii) sub-project contract management, and (iv) the upgrading principles being followed.
Component 2a management; management of consultants/outputs
•Assist in overall sub-project planning, scheduling, and reporting of component activities; •Assist in detailed monitoring and evaluation and reporting on progress in meeting sub-project indicators; •Carry-out weekly reviews of the preparation activities, assessing progress, bottlenecks, and means to ensure progress remains on track; •Provide regular oversight to FCC, PMU staff and relevant consultants in the management of the upgrade subcomponent. •Assist the PMU in the monitoring and oversight of the Community Facilitation, Planning and Engineering Design consultants (referred to as Design Consultants) to be engaged to prepare the "Upgrading of Selected Neighborhood Communities" subcomponent of the RUSLP; •Read and be familiar with the Terms of Reference and Contract of the Design Consultants appointed; •Review the planning, designs and works concepts proposed and advise and assist the FCC and PMU staff and Design Consultants accordingly; •Support the client to 'keep on track' with project implementation – looking at Client and Design Consultants staffing resources, basic project management tasks (setting targets, monitoring, etc), and advising on detailed work plans; •Review the elements proposed by the consultants to be financed under the Project and assess preliminary safeguards impacts, planning and design standards, cost estimates and implementation modalities proposed; •Advise and assist the Design consultants in planning, design and resulting resettlement and expropriation issues with a view to minimizing such issues as far as possible; •Review technical engineering reports for each of the three selected communities that will be prepared by the Design Consultants.
Communications
•Assist the Design Consultants in developing/explaining technical engineering reports to communities;•Provide overall guidance to the FCC and PMU staff for the development and implementation of training and community awareness programs which are likely activities; •Assist FCC and PMU staff in its communications strategy and messaging for delivery to the relevant community groups in the selected communities;•Focus on quality assurance of the design consultants and ensure their active communication and engagement with the selected communities;
Procurement and contract management
•Provide support on procurement and contract management – assessing areas for improvement and avoidance of implementation risks for the future;•Advise and assist in relevant procurement activities;•Assist, as may be necessary, on reviews of bid proposals for works and/or goods related to the upgrade and of bid evaluation reports;•Review progress on start-up of contracts for civil works contracts;•Check detailed designs, cost estimates, bidding documents, and other contract documentation prepared by the design consultants and ensure their appropriateness;
4. The PFMU now invites eligible consultant to indicate their interest in providing the above mentioned package of service. Interested consultant must meet the following academic and related experience requirements
A university degree or equivalent in civil/municipal engineering - any qualification in urban planning is an added advantage;
At least 20 years of solid and proven professional experience working on public works, urban upgrading, preferably on urban roads and drainages, street lighting and other services as a unit component and other municipal infrastructure projects;
Experience in working with recent design and survey software;
Experience in sub-Saharan Africa is strongly desired;
Experience working on World Bank financed projects is required.
Fluency in English, with strong writing skills (in English) is a must;
Ability to work with senior government officials and representatives of international agencies;
Good interpersonal skills.
A registered member of a Professional Engineering Institution;
Ability to use current telecommunications technology to deliver high quality presentation, workshop and training programmes; and
If the chosen candidate lives outside Freetown, s/he must be willing and able to travel to Freetown at least once every 6 months or whenever it is required by the PMU.
5Duration
The consultant will be engaged for a total input of 6 man-months to be delivered on call, over a period of 18 calendar months; an average of 56-man days every 6 months.
6. Reporting
He/she should prepare monthly time sheet and progress reports (as the main supporting document to the consultant's invoice) as well as specific topic reports that may become necessary from time to time. Upon completion of the assignment, she/he must prepare a status and closing report.
7. This REoI will lead to the preparation of Short list of Consultants
The attention of interested consultants is drawn to Section III, paragraphs, 3.14, 3.16, and 3.17 of the World Bank's "Procurement Regulations for IPF Borrowers" July 2016 Revised
November 2017, August 2018 and November 2020("Procurement Regulations"), setting forth the World Bank's policy on conflict of interest. The Consultant will be selected in accordance with Individual Consultant (IC) method set out in the Consultant Guidelines.
8. Interested consultants should obtain DETAILED TOR or any further information via email request to resilienturbanslp2019@gmail.com or contact +23278-585-818 during office hours from 1000 to 1700 hours Monday to Friday.
8.Expressions of interest MUST be sent via E-mail as attachment of updated Curriculum Vitae and all supporting documents (Note: scan all relevant original documents)
To: resilienturbanslp2019@gmail.com
Cc: pfmu2018@gmail.com
Please indicate clearly the NAME OF THE ASSIGNMENT in the email subject heading and attachment as ONLY ELECTRONIC SUBMISSION WILL BE ACCEPTED for this assignment for which expression is being made on or before 7th October, 2021.
CONTACT INFORMATION
Organization/Department Ministry of Finance and Economic Development
Name Gershon Francis Saffa
Address Ministry of Finance and Economic Development Treasury Building George Street Freetown-Sierra Leone W
City
Province/State Sierra Leone
Postal Code
Country Sierra Leone
Phone +232-78-585818
Email gsaffa@yahoo.com
Website http://mofed.gov.sl/