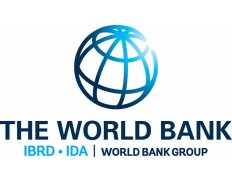 Public Sector Reform for Results Project: Procurement of a consultant for Independent Verification Agent
Details
Category:
Consulting services
Contracting Authority Type:
Government / Public Sector
Date posted:
07 Dec, 2021
Description
Project ID: P164665

Project Title: Public Sector Reform for Results Project
Borrower Bid Reference: GH-OSM-225891-CS-QCBS
REPUBLIC OF GHANA
OFFICE OF THE SENIOR PRESIDENTIAL ADVISOR
REQUEST FOR EXPRESSIONS OF INTEREST
(CONSULTING SERVICES – FIRM SELECTION)
NAME OF PROJECT: PUBLIC SECTOR REFORM FOR RESULTS PROJECT (PSRRP)
(IDA CREDIT No. 63230 GH)
Assignment Title: INDEPENDENT VERIFICATION AGENT
Reference No.: GH-OSM-225891-CS-QCBS
1.The OFFICE OF THE SENIOR PRESIDENTIAL ADVISOR of the Republic of Ghana has received a credit from the International Development Association (IDA) to support projects being implemented under the PUBLIC SECTOR REFROM FOR RESULTS PROJECT, (PSRRP) and intends to apply part of the proceeds of this credit to payments under Consultancy Services.
2.The consulting services ("the Services") include verifying strictly in accordance with specific Verification Protocols as approved by the World Bank, the extent of achievement of Disbursement Linked Indicators for some Selected Entities of the PSRRP.
3.The detailed Terms of Reference (TOR) for this assignment, including scope of work and assignment duration, can be accessed at www.osm.gov.gh/downloads or a soft copy obtained by email from the Project Coordinator at the email address given below.
4.The OFFICE OF THE SENIOR PRESIDENTIAL ADVISOR now invites eligible consulting firms ("Consultants") to indicate their interest in providing the Services. Interested Consultants should provide information demonstrating that they have the required qualifications and relevant experience to perform the Services in the TOR.
5.Consultants may associate with other firms to enhance their qualifications, but they should indicate clearly whether the association is in the form of a joint venture and/or a sub-consultancy. In case of a joint venture, all partners in the joint venture shall be jointly and severally liable for the entire contract, if selected. A Consultant will be selected in accordance with the Consultants Quality and Cost-Based Selection method set out in the Procurement Regulations.
6.The attention of interested Consultants is drawn to Section III, paragraphs, 3.14, 3.16, and 3.17 of the World Bank's "Procurement Regulations for IPF Borrowers" July 2016 revised November 2017 and August 2018 ("Procurement Regulations"), setting forth the World Bank's policy on conflict of interest. In addition, please refer to the following specific information on conflict of interest related to this assignment as per paragraph 3.17 of the Procurement Regulations
7.Further information can be obtained either at the address below during office hours from 9:00am to 4:30pm local time, or by an email addressed to the Project Coordinator at the email address given below:
Deadline for Submission
8.Expressions of interest (EoIs) can be submitted by soft (in PDF) via email stated below or can be delivered in written form to the address below by 4.30 pm local time on 20th December, 2021.
Project Coordinator, PSRRP
First Floor, Public Services Commission Building
Ministries, Accra
Room 112
GA-144-4112
Email: procurement.psrrp@gmail.com
CONTACT INFORMATION
Organization/Department OFFICE OF THE SENIOR MINISTER
Name Thomas Kusi Boafo
Address Ridge, Accra
City
Province/State Ghana
Postal Code
Country Ghana
Phone 0244477460
Email kusiboafothomas@gmail.com