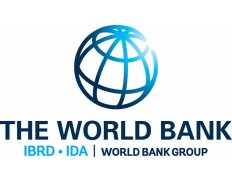 Kiribati Outer Islands Transport Infrastructure Investment Project: Procurement Specialist (International)
Details
Category:
Consulting services
Contracting Authority Type:
Government / Public Sector
Date posted:
07 Dec, 2021
Description
Project ID: P165838

Project Title: Kiribati Outer Islands Transport Infrastructure Investment Project
Borrower Bid Reference: KI-KFSU-258262-CS-INDV
REQUEST FOR EXPRESSIONS OF INTEREST (REOI)
(INDIVIDUAL CONSULTING SERVICES)
KIRIBATI
KIRIBATI OUTER ISLANDS TRANSPORT INFRASTRUCTURE INVESTMENT PROJECT (KOITIIP)
Grant No.: IDA D5590
Assignment Title: KIRIBATI FIDUCIARY SERVICES UNIT (KFSU), PROCUREMENT SPECIALIST ADVISER (International)
Reference No. KI-KFSU-258262-CS-INDV
Background:
The Government of Kiribati has received financing from the World Bank towards the cost of the Kiribati Outer Islands Transport Infrastructure Investment Project -IDA D5590, and intends to apply part of the proceeds for consulting services.
Kiribati is among the most vulnerable nations in the world. It is highly exposed to adverse effects from climate change and natural hazards which can result in disasters that affect its entire economic, human, and physical environment and impact its long-term development agenda.
Objectives:
The objective of this Procurement Specialist consultancy is to ensure that procurement activities across the World Bank-supported portfolio are implemented successfully, and in accordance with the World Bank's procurement regulations. The Procurement Specialist will report to the KFSU Manager and will work collaboratively with the team in the KFSU, as well as relevant PIUs, providing both advise and hand-on support. Scope of Services
The Procurement Specialist will be part of a team in the KFSU with at least two national Procurement Officers providing support from the Tarawa office. While it is intended that this position will eventually be permanently/semi-permanently based in Kiribati, the successful candidate will provide remote guidance and support for the initial period of the contract. The primary role of the Procurement Specialist is to provide technical support and mentoring of the KFSU Procurement Officers to be able to competently deliver all procurement functions.
The detailed scope of work involves the following:
Provide technical advice and support on procurement activities for World Bank-funded and co-funded activities and engage in policy dialogue to strengthen procurement systems.
Develop and deliver training an annual capacity building plan focused on procurement to KFSU and Implementing Agencies (IAs). This should coach KFSU and IA procurement officers on how to review and handle mis-procurement cases.
Review procurement documents such as procurement plans, procurement schedules, Terms of References, legal agreements and contracts for goods, civil works and services prepared by KFSU to ensure compliance with WB Procurement Regulations.
Review, develop and update, as needed, Project Procurement Strategies for Development (PPSDs) to determine the optimal procurement approaches to deliver the best value for money, fit for purpose outcomes, and, based on the PPSD, to prepare/update the Procurement Plans.
Participate in meetings and play a key role in developing practical approaches to procurement while simultaneously dealing with difficult policy and operation issues.
Prepares and/or comments on draft operational directives and policy papers
Lead the mandatory adoption of STEP (Systematic Tracking of Exchanges in Procurement), an online system developed to help track procurement activities under World Bank-financed projects. Assist the projects to enter the Procurement Plans for each Project in STEP and update them as necessary and at a minimum as detailed in the Project Appraisal Document(s). The Procurement Specialist shall confirm credible scheduling of all procurements, to ensure the timely procurement and delivery of goods, works and services (consulting and non-consulting).
Establish a quality assurance mechanism for all procurement to be carried out in accordance with the responsibilities of Implementing Agencies as outlined in the Project Operating documents. For each activity, the Procurement Specialist shall, as needed, oversee/review/facilitate the preparation of procurement and contract documentation for goods, works and services (consulting and non-consulting), including requests for expressions of interest (REOI), specific procurement notices (SPN), preparation of bidding documents, drafting evaluation reports, etc.
Support KFSU to supervise the monitoring of the procurement plans, ensuring integrity of the entire procurement process;
Participate in World Bank preparation and supervision missions;
Provide relevant procurement inputs into Government and World Bank reports;
Other tasks, as necessary.
Expertise Requirements
The Consultant shall have the following knowledge, experience and qualifications:

High levels of integrity
A post-graduate degree with a major in a relevant discipline (e.g business administration, engineering, commerce, law, procurement, public policy, etc)
Knowledge of the concepts, principles and practices governing international procurement, with the ability to translate concepts into operational work, including but limited to VFM, sustainable procurement, strategic sourcing, market analysis, contract management, etc.
Minimum of 5 years of direct relevant experience in carrying out procurement duties under the World Bank procedures
Ability to deal sensitively in a multi-cultural environment and build effective working relations with clients and colleagues
Client-driven and results-oriented
Good understanding of risk management
Results-oriented approach to working and a high level of self-management;
Excellent analytical, problem-solving and decision-making skills;
Excellent English written and oral communication skills;
Excellent presentation and facilitation skills;
Demonstrated diplomatic and negotiating skills;
Strong project and office management skills,
Computer literate and able to use Microsoft Office products competently;
Planning and organization skills; and
Cooperation/Teamwork;
Full Membership of the Chartered Institute of Purchasing and Supply (MCIPS) is highly regarded.
Experience in Kiribati and/or other similarly remote locations is desirable
Institutional Arrangements:
The Procurement Specialist will be contracted directly to the Permanent Secretary, Ministry of Finance and Economic Development (MFED), and will report functionally to the KFSU Manager.
The Procurement Specialist will be expected to develop strong functional relationships with Government and infrastructure representatives.
Level of Effort and Schedule:
The position will be remote-based, however it is anticipated that after 12 months the successful candidate could spend some time in Kiribati (subject to satisfactory performance and contract extension). The position will require approximately 20hrs/week; however, this may vary based on demand. The consultant will be expected to keep a timesheet for monitoring.
Ongoing, planned and targeted interaction between mentors and mentees, when the mentor is remote from Tarawa, should be formalised and should occur at least on a monthly basis via video conference and email communication. Equally, unplanned interaction on an as need basis should occur whenever deemed necessary by the mentee, to ensure that guidance, direction, checks and balances, occur whenever necessary, to ensure that individuals are able to proceed with their work, with the benefit of mentoring occurring, with the aim of minimizing any abortive work, resulting from a lack of guidance. When working remotely, the Consultant must be available during Tarawa working hours.
It is anticipated that the Procurement Specialist will commence as soon as possible.
Flexibility on the part of the Consultant will be required to respond to changes in actual project progress.
Health and Safety of the Consultant:
The consultant is responsible for their own health and safety in relation to the consulting services assignment and shall comply with the country specific requirements and regulations in relation to COVID-19.
Contract:
A contract will be negotiated with the successful candidate.
Consultant Selection:
"A consultants will be selected in accordance with the Open Competitive Selection method as set out in the Procurement Regulations."
The attention of interested Consultants (including firms) is drawn to paragraph 3.14, 3.16 and 3.17 of the "World Bank's Procurement Regulations for IPF Borrowers [dated July 2016 (4th edition November 2020) ("the Regulations"), setting forth the World Bank's policy on conflict of interest.
Further information can be obtained at the address below during office hours, 0900 to 1700 hours.
Expressions of interest must be delivered in a written form to the address below by e-mail not later than 20 December the closing date, during office hours.
Secretary
Ministry of Finance and Economic Development
Bairiki, Tarawa, Kiribati
Tel: +686 74021806
E-mail: secretary@mfep.gov.ki
Copied to;
Procurement Officer, KFSU
Ministry of Finance and Economic Development
Telephone: +686 74021806 Ext 211
E-mail: temaiaereata@gmail.com
CONTACT INFORMATION
Organization/Department Kiribati Fiduciary Service Unit
Name Atanteora Beiatau
Address Ministry of Finance and Economic Development (MFED) Office Building.
City
Province/State Kiribati
Postal Code
Country Kiribati
Phone 686 74021806
Email kfsumanager@mfep.gov.ki
Website http://www.mfed.gov.ki/