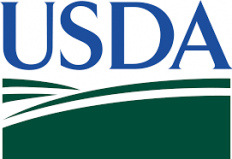 Upgrade Boilers at USDA-ARS Riverside CA
Details
Contracting Authority Type:
Government / Public Sector
Budget:
US Dollar 250,000
Date posted:
18 Mar, 2022
Description
Notice ID
12905B22Q0034
Related Notice
Department/Ind. Agency
AGRICULTURE, DEPARTMENT OF
Sub-tier
AGRICULTURAL RESEARCH SERVICE
Office
USDA ARS PWA AAO ACQ/PER PROP

General Information
Contract Opportunity Type: Solicitation (Original)
All Dates/Times are: (UTC-07:00) PACIFIC STANDARD TIME, LOS ANGELES, USA
Original Published Date: Mar 17, 2022 02:51 pm PDT
Original Date Offers Due: Apr 14, 2022 12:00 pm PDT
Inactive Policy: 15 days after date offers due
Original Inactive Date: Apr 29, 2022
Initiative:
None

Classification
Original Set Aside: Total Small Business Set-Aside (FAR 19.5)
Product Service Code: N045 - INSTALLATION OF EQUIPMENT- PLUMBING, HEATING, AND WASTE DISPOSAL EQUIPMENT
NAICS Code:
238220 - Plumbing, Heating, and Air-Conditioning Contractors
Place of Performance:
Riverside , CA 92507
USA

Description
Install new boilers and two new hot water heat exchangers for the heating and domestic hot water systems. Controls will be tied into the building's existing Metasys BAS. The two (2) existing (Ajax model WGXED-1375) boilers and one steam boiler will be disconnected, removed, and disposed of off-site.
The estimated magnitude of this requirement is between $100,000 and $250,000.
See the attached RFQ with attachments for details and instructions.
Contact Information
Contracting Office Address
800 BUCHANAN STREET
ALBANY , CA 94710
USA

Primary Point of Contact
Theodore Blume
Theodore.Blume@usda.gov
Secondary Point of Contact
Michael Hassett
michael.hassett@usda.gov