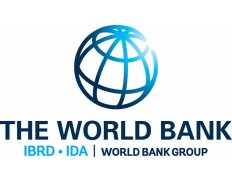 India Ecosystems Service Improvement Project: Engagement of Natural Resource Management-cum-Biodiversity Consultant
Details
Category:
Consulting services
Sectors:
Environment & NRM
Contracting Authority Type:
Government / Public Sector
Date posted:
17 Jun, 2022
Description
Project ID: P133803

Project Title: India Ecosystems Service Improvement Project
Borrower Bid Reference: IN-ICFRE-299318-CS-INDV
REQUEST FOR EXPRESSIONS OF INTEREST
(Individual Consultant - Selection)
COUNTRY: INDIA
NAME OF PROJECT: Ecosystem Services Improvement Project
Grant No.: TF0A3990
Assignment Title: Engagement of Natural Resource Management-cum-Biodiversity Consultant
Reference No.: IN-ICFRE-299318-CS-INDV
The Government of India has received financing from the World Bank toward the cost of the Ecosystem Services Improvement Project (ESIP), and intends to apply part of the proceeds for consulting services.
The consulting services ("the Services") include engagement of Individual Consultant (IC) for implementing of one of the component of ESIP i.e. Scaling up Sustainable Land and Ecosystem Management in Selected Landscapes. The consultant would need to look into the natural resource management and biodiversity assessment related activities of ESIP in the States of Chhattisgarh and Madhya Pradesh. The duration of the contract for this assignment is up to 30 July 2023. The detailed TOR along with format for submitting EOI is available at www.icfre.gov.in.
The Indian Council of Forestry Research and Education (ICFRE), Dehradun now invites eligible individual consultants to indicate their interest in providing the Services. Interested candidates should provide information demonstrating that they have the required qualifications and relevant experience to perform the Services. The short listing criteria are:
Essential qualification is Postgraduate degree in Natural Resource Management/ Forestry/ Botany/ Biodiversity or equivalent and desirable qualification is doctorate degree in the relevant field.
Minimum 10 years of experience in natural resource management and biodiversity conservation. Candidates with diverse experience of working in the fields will have an advantage.
Experience of working with government agencies in the field related to natural resource management/ biodiversity conservation/ forestry projects will be preferred.
Extensive knowledge of conventions on climate change, combating desertification and biodiversity.
Proven record of scientific peer-reviewed publications and development of knowledge products with respect to natural resource management and biodiversity conservation.
Knowledge of and experienced in project cycle management and well versed in logical frameworks.
Fluent in speaking and writing English.
Computer skills
Ability to work effectively in a team, interacts persuasively with a range of stakeholders, and travels extensively.
The attention of interested Consultants is drawn to paragraph 1.9 of the World Bank's Guidelines: Selection and Employment of Consultants [under IBRD Loans and IDA Credits & Grants] by World Bank Borrowers [Government of India, 16 August 2017] ("Consultant Guidelines"), setting forth the World Bank's policy on conflict of interest.
A Consultant will be selected in accordance with the Selection Based on the Individual Consultant Selection Method set out in the Consultant Guidelines.
Further information can be obtained at the address below during office hours [0900 to 1730 hours].
Expression of interest along with CV in prescribed format (available on ICFRE website www.icfre.gov.in) must be delivered in person or by post or by email to the address below on or before 30 June 2022 (1730 hrs):
Project Director,
Ecosystem Services Improvement Project
Room No: 143
Indian Council for Forestry Research and Education
P.O. New Forest, Dehradun, Uttrakhand-248006 (INDIA)
Tel: +91-135-2224803, 2224823, 2224831 Tele Fax: +91-135-2750296
Email: projectdirectoresip@gmail.com, Website: www.icfre.gov.in
CONTACT INFORMATION
Organization/Department Indian Council of Forestry Research and Education
Name Kanchan Devi
Address Indian Council of Forestry Research and Education P. O. New Forest Dehradun - 248 006 (Uttarakhand)
City
Province/State India
Postal Code
Country India
Phone +91 9410316260
Email projectdirectoresip@gmail.com