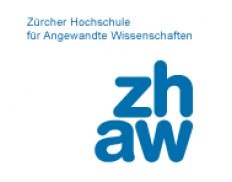 In need of a partner for a project for Built4People initiative
Details
Project locations:
EU 27, Europe Non EU 27
Sectors:
Rural Development, Energy, Science & Innovation, Research
Partner types:
Consulting Organization, Engineering Firm
Partner locations:
EU 27, Europe Non EU 27
Description
About us: The Centre for Product and Process Development ZPP is an institute of the ZHAW Zurich University of Applied Sciences which is one of the leading universities of applied sciences in Switzerland. The ZPP carries out product and process development from the initial idea all the way to realisation. The focal points are in the area of product innovation, development, construction, production, documentation and organisation in the product manufacturing process with a holistic approach to observation. The ZPP addresses the product manufacturing process starting from the idea, handling and transformation of 3D data and continuing through to the integrated product manufacturing in the form of function models, prototypes and testing facilities for classical and as well circular economy approches. The ZHAW and the ZPP in particular has an excellent network of industrial companies in the machine industry with whom we are used to implement research projects. These companies are always willing to participate also in EU research projects. The ZPP specific key competences Feasibility clarifications, Proof of Concept, Design, calculation and dimensioning, Sustainability assessments, Circular Economy product and process design, 3D Experience as CAx, 3D-Scanning, 3D-Simulation, 3D-Master, 3D manufacturing, VR and AR, Overall project Management, Additive manufacturing - SLM, Metal and Plastic gear manufacturing and testing. The ZPP specific Areas of activity Mobility, Electromobility, Industry 4.0, Production and manufacturing technologies, Machinery, Health, Medical Technology, Sustainability, Renewable energies, Gear development, New Methods in product development. Through the integration of all departments of the ZHAW University, from health over economy to all technical divisions, we can unite the university internal experts with industrial partners and link them together with our engineering and project lead skills and experience the project or consortium.
Our idea: Develop and optimize the manufacturing and coating for bio based and degradable insulation material from Mycelium to insulate the buildings. Material properties are in the range of XPS etc. the economic and industrial manufacturing for custom shapes needs research for the industry to convert. Protection of the Mycelium material needs a protective layer depending on the application (water, UV, etc.) which is also degradable and bio based. The University ZHAW (Zurch, Switzerland) is active in research around the material Mycelium and combines the knowledge from architecture over construction to safety products (bicycle helmet) in multidisciplinary projects and sees great potential for projects in this EU Call. Contact us: info@zhaw.ch, research@zhaw.ch
Call: More sustainable buildings with reduced embodied energy / carbon, high life-cycle performance and reduced life-cycle costs (Built4People) - HORIZON-CL5-2022-D4-02-05
Project results are expected to contribute to all of the following expected outcomes:
Increased and more traceable reduction of the GHG emissions of buildings in design, construction, renovation, operation and end of life.
Faster market uptake of design solutions, materials, products, techniques and business models that are demonstrated to reduce significantly building related life-cycle costs and impacts, including whole life emissions, compared to current building completions.
Mainstreamed affordable high life-cycle performance, and improved circularity of buildings in construction and renovation.
Scope:
The proposal should:
Demonstrate innovative design, construction and renovation methods, design and technology solutions that minimise the overall life-cycle environmental impact, reducing energy consumption and carbon footprint of the built environment across the life cycle, from construction to end of life thanks to, inter alia, applying circularity principles throughout the design and construction process, flexible use and lifecycle extension by design, design for deconstruction, disassembly and reassembly, integration of waste, reused, recycled, upcycled and bio-based materials and components, optimisation of design, construction and operation by means of digital tools.
Deliver scalable full building demonstrations (both new and renovation) with validated performance measurements based on appropriate Level(s) indicators, demonstrating that the proposed methods and technology solutions optimise the use of energy and resources, and minimise the emissions of CO2 and other air pollutants across all phases of the life cycle, including construction and renovation works, and operation.
Integrate the use of low embodied carbon products and solutions, including those that are locally sourced and bio-based with low carbon impact and capturing / storing CO2, selected based on modelling of their performance in terms of (inter alia) insulating, cooling, acoustic and hygrometric performance, ageing patterns, potential for deconstruction and/or reuse at end of life, and potential for automated / mechanised deployment.
Identify and integrate local sources of reused or recycled construction products and secondary raw materials for building renovation in urban and rural planning scenarios.
Where relevant, investigate whether and how the proposed approaches could apply to cultural heritage buildings.
Seek to ensure from the design phase that the project is developed with a view to integrate its results/deliverables under a digital building logbook.
Deploy advanced, market-ready prefabs and multifunctional materials and components with optimal recycling and re-using potential (e.g. through new designs enabling the re-use) and optimal performance across relevant areas (energy, durability, safety and protection against fire).
Demonstrate innovative solutions for optimal design, construction, operation and maintenance of sustainable buildings, including efficient technical building systems, automation and control, digital building logbooks, digital twins and other tools.
Demonstrate the solutions in diverse geographical areas, with various local environmental, social, and economic conditions.
Clustering and cooperation with other relevant projects is strongly encouraged; e.g. with the Horizon Europe Partnership on 'Driving urban transitions'.
This topic implements the co-programmed European Partnership on 'People-centric, Sustainable Built Environment' (Built4People).