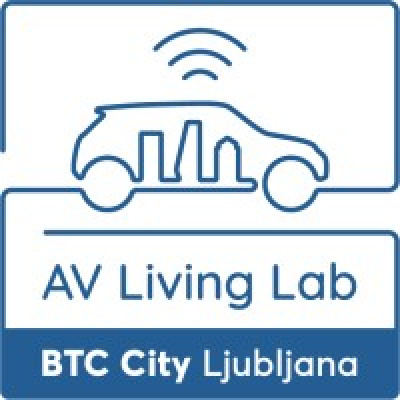 An innovative and human-centric SME from Slovenia is looking for partners for "Data - Studies, Works or Mixed" EC project
Details
Sectors:
Information & Communication Technology, Transport
Partner types:
Academic Institution, Consulting Organization, NGO, Other
Partner locations:
Worldwide
Description
AV Living Lab is an innovative and human-centric SME for demonstration, R&D, and deployment of new mobility. We offer a powerful cross-industry CITY AS A LAB ecosystem is one of the biggest regional retail, business, and leisure centre in the region. In the projects, we provide demostration of new mobility solutions in a controlled LIVING LAB environment and dissemination activities. With diverse partners from business, academia, city, and national levels, we offer unmatched capabilities.
We are interested in the following call:
Data - studies, works or mixed
TOPIC ID: CEF-T-2022-SIMOBGEN-DATA-WORKS
Programme: Connecting Europe Facility (CEF)
Call: CEF 2 Transport - Actions related to smart and interoperable mobility – General envelope (CEF-T-2022-SIMOBGEN)
Type of action: CEF-INFRA CEF Infrastructure Projects
Type of MGA: CEF Action Grant Budget-Based [CEF-AG]
Deadline model: single-stage
Opening date: 13 September 2022
Deadline date: 18 January 2023 17:00:00 Brussels time
Topic description

Objective: The general objective is to modernise transport infrastructure on the Core and Comprehensive Networks of the TEN-T.
Scope:In accordance with the Article 9(2)(b)(ii) of the CEF Regulation, studies and / or works, related to the following Projects will be supported:
Where complementary and consistent with the activities supported by the Digital Europe Programme regarding Common Data Spaces, projects to support the creation, collection, management, sharing and dissemination of accurate and up-to-date transport, traffic and travel data for all modes. In particular, projects will enable interoperability and ensure the digitisation of the related processes. This inter alia covers projects related to increasing availability of data for transport safety, urban vehicle access regulations, collaborative logistics and multimodal travel with the aim to make them available to relevant public and/or private stakeholders, in particular for mobility and traffic management purposes and the implementation of sustainable urban mobility indicators (SUMI).
Where relevant, the above mentioned projects shall take into account the innovative new technologies and solutions in the fields of smart applications for transport resulting from Horizon Europe activities.
Digital platforms supported under CEF must be accessible for use by all operators on a non-discriminatory basis.
Investments concerning rolling stock, notably the installation of sensors or other devices on wagons, will not be supported.
For more information regarding the call, please, see the following link.