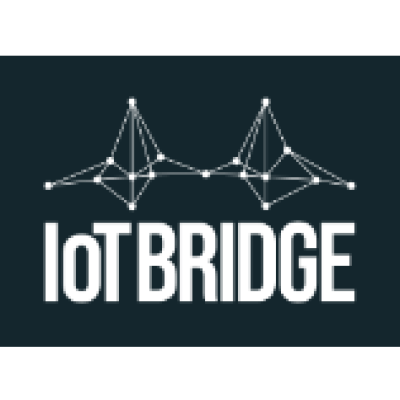 Swedish innovative SME developing technologies for IoT monitoring of bridges and other critical infrastructures is looking for partners for "Securing 5G Strategic Digital Infrastructures And Technologies" EC Project
Details
Sectors:
Information & Communication Technology, Telecommunications
Partner types:
Consulting Organization, Engineering Firm, NGO, Other
Partner locations:
EU 27, Aruba, Bermuda, British Virgin Islands, Caribbean Netherlands, Cayman Islands, Falkland Islands, French Polynesia, French Southern Territory, Greenland, Iceland, Liechtenstein, Montserrat, New Caledonia, Norway, Pitcairn, Saint Helena, St. Pierre and Miquelon, Turks and Caicos, Wallis and Futuna
Description
IoTBridge is an innovative SME developing technologies for IoT monitoring of bridges and other critical infrastructures using sensors and machine learning to detect damages and assess the remain lifetime of the structure. Our products and services include wireless technologies for transmission from bridge to the cloud, analysing data and visualisation. Our customers are bridge and infrastructure owners in nordic countries. We are looking for secure 5G pilot solutions to test on real bridges.
We are interested in the following call:
Securing 5G Strategic Digital Infrastructures And Technologies
TOPIC ID: DIGITAL-ECCC-2022-CYBER-03-SEC-5G-INFRASTRUCTURE
Programme: Digital Europe Programme (DIGITAL)
Work programme part: Digital Europe Work Programme 2021-2022
Call: Cybersecurity and Trust (DIGITAL-ECCC-2022-CYBER-03)
Topic description

ExpectedOutcome: Outcomes and deliverables
Trusted and secure 5G services.
Support the cooperation between national authorities and private providers of technology services or equipment, in particular innovative European SMEs in cooperation with network and technology providers (e.g. vendors, mobile network operators and other players) on piloting, testing and integration of security and interoperability aspects of 5G interoperable, open and disaggregate solutions.
Objective:The objective will be to support relevant entities in Member States, such as regulators of electronic communications or security agencies, in the implementation of their national cybersecurity strategies and legislation, in line with European 5G cybersecurity policy. This aims to support knowledge and capacity building for relevant national authorities regarding e.g. exchange of best practices; staff trainings; deployment of innovative evaluation methods; support standardisation actions; procurement of specialised services (e.g. audit and technical assessments).
For more information,please, see the following link.