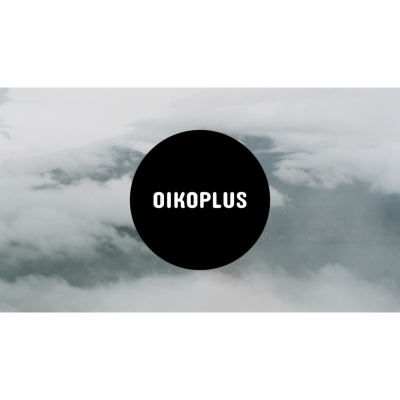 We are looking for partners to work on HORIZON-CL3-2024-BM-01-03
Details
Sectors:
Security, Border Management, Research
Partner types:
Academic Institution, Consulting Organization, Government Agency, NGO, Other
Partner locations:
EU 27, Europe Non EU 27
Description
Hi! At OIKOPLUS we specialise in communicating R&I. Our services include: websites, stakeholder involvement workshops, SM & Email Campaigns, short films, newsletters, etc. We also organise policy roadshows, etc. We offer communications training. Our goal is to make visible results and findings and boost the uptake of novel solutions and tools. All our offers are tailored to the needs of the project. References: https://oikoplus.com/projects/ We look forward to working with you!
Advanced user-friendly, compatible, secure identity and travel document management
TOPIC ID: HORIZON-CL3-2024-BM-01-03
Programme: Horizon Europe Framework Programme (HORIZON)
Call: Border Management 2024 (HORIZON-CL3-2024-BM-01)
ExpectedOutcome:
Projects' results are expected to contribute to some or all of the following outcomes:
Improved capabilities to validate breeder and identity documents as well as ICAO Type 1 and Type 2 digitalised travel documents;
Improved compatibility among tools for verification of travel documents and identity, while guaranteeing not sharing (beyond what's strictly necessary) or compromising personal data;
Enhanced integration with EU current or planned architecture(s) for digital identity frameworks;
Contribute to capabilities that strengthen the Schengen area, by providing security at its external borders that also reassure on maintaining the free movement within its borders.
Scope:
Authentication of documents is relevant for border management, immigration or visa applications. Furthermore, it could also be relevant to combat other illicit activities, such as financial fraud. Facilitation of travel across external EU borders went and is further going through remarkable developments thanks to subsequent technological generations, and updated procedures and regulatory frameworks. From automated border control gates to "no-gate" solutions, and to "seamless travel"; from secure documents, to digitalised travel documents, and to "dematerialised travel documents" and "digital wallets". All to ease border crossing for travellers, while maintaining border security against illicit or irregular crossings and protecting fundamental rights. This topic aims at exploring and developing enhanced capabilities for securely managing digitalised travel documents used for travel across external borders.
The proposed solution should be compatible with planned or possible future EU highly digitalised travel documents formats and travel facilitation systems, and with applicable ICAO current and upcoming schemes. The proposed solutions should be compatible or interoperable with relevant existing digitalised travel documents systems. The proposed solutions should also respect fundamental rights such as privacy and protection of personal data, apply privacy by design of the application and use privacy-enhancing technologies.
The operational applicability focus should be on highly digitalised travel documents and "digital identity management" used for travel across external borders. However, the research should include enhancing the security of breeder documents, which risk being "weak links" when they are used to obtain genuine, secure travel documents.
The proposed solution should include techniques (including those to increase the robustness against attempts to falsify biometric data) to allow sharing of results from the tools, and share as few data used by the tool as possible to return those results (in order to increase data protection and minimize data leak risks). Leakage or compromising of personal data should be avoided in the transfer of tools or of their results.
The proposed solution should ensure secure data collection, access, encryption and decision support for those in relevant roles in the border management processes. Full encryption at transit and rest should be ensured, while enabling fuzzy searches on all metrics of the documents' data.
The proposed solution should include an automated decision support system that helps the work of operators and suggests to end-users (such as border authorities' staff) which process and which database/tool can be legally used with, or by, a certain technology or database.
Please, visit the following page to get more information regarding this call.