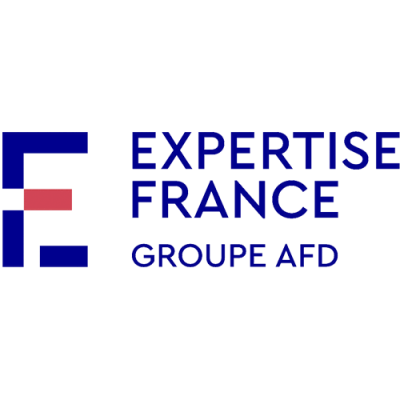 Member
Expertise France (formerly Agence Francaise d'Expertise Technique Internationale)
Member
Details
Address:
73 rue de Vaugirard, 75006 Paris, France
E-mail(s):
accueil@expertisefrance.fr
Contact person:
Jérémie Pellet - General Manager
Awards in:
Worldwide, Africa, Latin America and the Caribbean, Asia, EU 27, Oceania, Europe Non EU 27, Northern America, Algeria, Angola, Benin, Botswana, Burkina Faso, Burundi, Cameroon, Cape Verde, Central African Republic, Chad, Comoros, Congo, Cote d'Ivoire, Dem. Rep. Congo, Djibouti, Egypt, Equatorial Guinea, Eritrea, Ethiopia, Gabon, Gambia, Ghana, Guinea, Guinea-Bissau, Kenya, Lesotho, Liberia, Libya, Madagascar, Malawi, Mali, Mauritania, Mauritius, Mayotte, Morocco, Mozambique, Namibia, Niger, Nigeria, Rwanda, Saint Helena, Sao Tome and Principe, Senegal, Seychelles, Sierra Leone, Somalia, South Africa, South Sudan, Sudan, Eswatini (Swaziland), Tanzania, Togo, Tunisia, Uganda, Western Sahara, Zambia, Zimbabwe, Mexico, Armenia, Brunei, Georgia, Indonesia, Israel, Japan, Jordan, Laos, Lebanon, Malaysia, Myanmar, Palestine / West Bank & Gaza, Philippines, Singapore, Syria, Tajikistan, Thailand, Turkmenistan, Vietnam, Belgium, Croatia, Estonia, France, Germany, Italy, Netherlands, Poland, Portugal, Romania, Spain, Albania, Bosnia and Herzegovina, Kosovo, North Macedonia, Montenegro, Serbia, Turkey, Ukraine
Sectors:
Administration, Anti-Corruption, Audit, Border Management, Decentralization & Local Development, Democratization, Energy, Finance & Accounting, Grants & Grant Schemes, Health, Human Resources, Human Rights, Industry, Commerce & Services, Information & Communication Technology, Inst. Devt. & Cap. building, Justice Reform, Labour Market & Employment, Law, Macro-Econ. & Public Finance, Mapping & Cadastre, Media and Communications, Procurement, Programme & Resource Management, Public Administration, Security, SME & Private Sector, Social Development, Standards & Consumer Protection, Statistics, Telecommunications, Tourism, Trade, Training, Transport, Urban Development
Nr. of employees:
201-500
Description
The mission of Expertise France is in line with French co-operation, development aid, influence and economic diplomacy policies. The agency promotes French public expertise with a view to building public policies meeting the institutional, economic, demographic, social and environmental challenges of partner countries.
Expertise France supports administrations or any other actor taking part in the implementation of these policies, such as public institutions, Parliaments, civil society or the private sector, in order to:
promote democratic, financial and economic governance;
work towards a return to stability and respond to threats;
meet the challenges of sustainable development and climate change;
contribute to harmonious human development.
With a volume of activity worth 120 million euros, more than 300 projects implemented in 80 countries as well as 63,000 days of expertise delivered in 2015, Expertise France is the leading public agency of French international technical assistance.
Circumstantial eligible countries
Direct vs. Indirect Management
Top Implementing Agencies
Direct vs. Indirect Management
Top Implementing Agencies
By Tender Sectors and Organization Types
By Grant Sectors and Organization Types