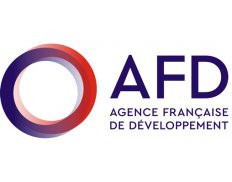 AFD - Agence Française de Développement / French Development Agency (Haiti)
Details
Other offices:
France, Palestine / West Bank & Gaza, Lebanon, Jordan, Turkey, French Polynesia, New Caledonia, Mayotte, Martinique, Georgia, Thailand, Sri Lanka, Philippines, Myanmar, Laos, China, Cambodia, Bangladesh, Vietnam, Peru, Mexico, Dominican Republic, Brazil, Bolivia, Uganda, Tunisia, Togo, Tanzania, South Africa, Senegal, Niger, Mozambique, Morocco, Mauritius, Mauritania, Mali, Madagascar, Kenya, Indonesia, India, French Guiana, Guinea, Guadeloupe, Ghana, Gabon, Egypt, Ecuador, Dem. Rep. Congo, Djibouti, Congo, Comoros, Chad, Central African Republic, Cameroon, Burkina Faso, Benin, Algeria, Nigeria, Ethiopia
Address:
Immeuble Hexagone, 4e étage Angle des rues Clervaux et Darguin Pétion-Ville
E-mail(s):
afdportauprince@afd.fr
Contact person:
Anna Lipchitz, Director
Phone:
+509 29 42 22 23 / +509 39 36 40 19 / +509 28 11 0
Sectors:
Poverty Reduction
Description
AFD is the Groupe Agence Française de Développement, a bi-lateral development finance institution established in 1941 that works on behalf of the French government. Its mission is to finance development according to France's Overseas Development Assistance policies.
Circumstantial eligible countries