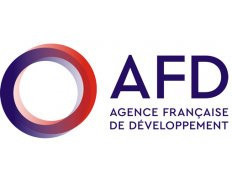 French Development Agency /Agence Française de Développement (South Africa)
Details
Other offices:
France, Palestine / West Bank & Gaza, Lebanon, Jordan, Turkey, French Polynesia, New Caledonia, Mayotte, Martinique, Georgia, Thailand, Sri Lanka, Philippines, Myanmar, Laos, China, Cambodia, Bangladesh, Vietnam, Peru, Mexico, Dominican Republic, Brazil, Bolivia, Uganda, Tunisia, Togo, Tanzania, Senegal, Niger, Mozambique, Morocco, Mauritius, Mauritania, Mali, Madagascar, Kenya, Indonesia, India, Haiti, French Guiana, Guinea, Guadeloupe, Ghana, Gabon, Egypt, Ecuador, Dem. Rep. Congo, Djibouti, Congo, Comoros, Chad, Central African Republic, Cameroon, Burkina Faso, Benin, Algeria, Nigeria, Ethiopia
Address:
Ballywoods Office Park - Ironwood House 1st Floor 29 Ballyclare Drive - Bryanston
E-mail(s):
afdjohannesbourg@afd.fr
Contact person:
Bruno Deprince, Regional Director
Sectors:
Poverty Reduction
Description
AFD is Public establishment, the French Agency of Development (AFD) acts since seventy years to fight poverty and to favor the development in the countries of the South and in Overseas. It implements the policy defined by the French Government.
Present on four continents where it has a network of 70 agencies and representative offices around the world, including 9 in Overseas France and 1 in Brussels, AFD finances and accompanies projects that improve living conditions populations, support economic growth and protect the planet: schooling, maternal health, support for farmers and small businesses, water supply, preservation of the rainforest, fight against global warming ...
In 2012, AFD devoted more than € 6.9 billion to financing actions in developing countries and in favor of overseas territories. They will contribute in particular to the education of 10 million children at the primary level and 3 million at the college level, and the improvement of the drinking water supply for 1.79 million people. Energy efficiency projects in the same year will save around 3.6 million tonnes of CO2 equivalent per year.
Circumstantial eligible countries
By Tender Sectors and Organization Types
By Grant Sectors and Organization Types