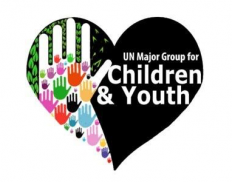 United Nations Major Group for Children and Youth
Details
Address:
United Nations Headquarters New York, NY 10017
E-mail(s):
info@unmgcy.org
Contact person:
Jack Showers, Fundraising Manager
Description
The United Nations Major Group for Children and Youth is the United Nations General Assembly-mandated, official, formal, and self-organised space for children and youth to contribute to and engage in the United Nations.
We act as a bridge between young people and the UN system in order to ensure that their right to meaningful participation is realized. We do so by engaging formal and and informal communities of young people, in the design, implementation, monitoring, follow-up, and review of sustainable development policies at all levels.
We have a long history, it was created through Agenda 21 in 1992. Additionally, it receives and strengthens its mandates through several GA resolutions, bilateral agreements and/or terms of reference with specific UN entities.
Circumstantial eligible countries