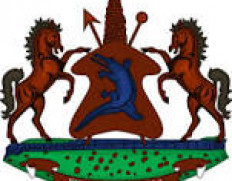 Ministry of Public Works and Transport (Lesotho)
Details
Address:
P.O Box 20 Maseru 100
E-mail(s):
pssecretary@mopwt.gov.ls
Contact person:
'Manthethe Motake (Mrs)
Description
Mission
To place within reasonable reach of every Mosotho and resident of Lesotho, the safest and most appropriate transport and public building infrastructure and services that enhances socio-economic growth.
Vision
To have a safe, efficient, effective and well developed transport system and build environment that promotes economic growth and reduces poverty.
Background
The Ministry of Public Works and Transport was established for the purposes of facilitating the implementation of the Lesotho's policies, in so far as the transport, Government buildings and construction industries that can contribute towards the fulfilment of such policies, through the development and provision of appropriate infrastructure and services to develop:
• Human resources especially the provision of education, social services and health care to all people.
• Priority economic sectors including trade, industry, tourism, agriculture and mining.
In order to accomplish its Mandate, the Ministry has five departments being Administration, Building Design Services, Department of Civil Aviation, Department of Traffic and Transport and Road Safety Department and three agencies. Administration department is responsible for coordination of Ministry's activities. It is composed of Administration, Finance, Legal, Procurement, Human Resources, Planning Unit, Examinations, Information and Internal Audit sections.
The mandate of the Department of Building Design Services with the section of Buildings Maintenance is to provide high quality housing, both office and residential for the government and proper maintenance of government building stock and furniture. Some of its main objectives are to establish and maintain an appropriate institutional and legal framework in order to effectively monitor and regulate building construction industry and to set standards and guidelines for building construction industry in order to ensure high quality services in the construction and maintenance of government building infrastructure.
The mandate of the Department of Civil Aviation with the section of Moshoeshoe 1 International Airport (MIA) is to ensure safety of civil air navigation, to develop and operate a national civil air infrastructure and services, upholding in all activities, sound practices and international standards applicable to civil aviation.
Moshoeshoe 1 International Airport facility provides airlines, importers, exporters, concessionaires, government agencies and other related enterprises with the infrastructure and environment that is necessary for ensuring that such businesses and activities are conducted according to internationally recognized standards. The Ministry is in the process of negotiations with international airlines that have interest in providing their services from Lesotho. Another plan that is at an advanced stage is to upgrade the airport to cater for big aircrafts and this upgrade would include extension of the runway, refurbishment of the current terminal building and construction of VIP terminal.
The overall responsibility of the Department of Traffic and Transport is to ensure reliable and efficient provision of public transport in Lesotho by all modes such as road, water and air although transport in Lesotho is dominated by road transport. Some of its responsibilities are issuance of public transport permits, vehicle registration and production and issuance of drivers' licenses.
The Ministry is working tirelessly to improve services delivery through its departments, especially the Department of Traffic and Transport which is always in the limelight due to the nature of its services. In order to improve service delivery, the Ministry is in the process of decentralization of services such as issuance of numbers plates and vehicle registration to minimize costs incurred by its customers from districts who have to travel long distance to get services in Maseru. This will improve service delivery as people are no longer going to experience delay as a result of long queues. On the other hand, outsourcing of some of these services to private sector will also contribute in job creation.
Lesotho like other developing countries is face with road safety problems such as over-speeding, disobedience of road signs and traffic laws. In an effort to respond to the problems mentioned above, the Government of Lesotho established the Department of Road Safety in 2002. The mandate of the Department is to reduce the number of fatalities and severe injuries and to improve road safety awareness through Seasonal Educational Campaigns and Driver Training Courses.
Circumstantial eligible countries
By Tender Sectors and Organization Types
By Grant Sectors and Organization Types