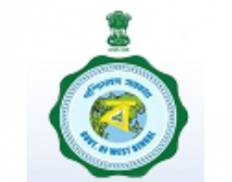 West Bengal Disaster Management & Civil Defence Department
Details
Address:
Nabanna, Naora, Shibpur, Howrah, West Bengal 711102
E-mail(s):
ps.dmd-wb@nic.in
Contact person:
Project Director
Sectors:
Disaster Reduction , Humanitarian Aid & Emergency
Nr. of employees:
201-500
Description
Promoting social and economic empowerment of women through cross-cuting policies and programmes, mainstreaming gender concerns, creating awareness about their rights and facilitating institutional and legislative support for enabling them realize their human rights and develop to their full potential.2. Ensuring development, care and protection of children through cross-cutting policies and programmes,spreading awareness about their rights and facilitating access to learning,nutrition,institutional and legislative support for enabling them to grow and develop to their full potential.
Objectives:
To assess the risks and vulnerabilities associated with various disasters,
To develop appropriate disaster prevention and mitigation strategies,
To provide clarity on roles and responsibilities for all stakeholders concerned with disaster management so that disasters can be managed more effectively,
To develop and maintain arrangements for accessing resources, equipment, supplies and funding in preparation for disasters that might occur,
To ensure that arrangements are in place to mobilize the resources and capability for relief, rehabilitation, reconstruction and recovery from disasters,
To create awareness and preparedness and provide advice and training to the agencies involved in disaster management and to the community,
To strengthen the capacities of the community and establish and maintain effective systems for responding to disasters,
To ensure co-ordination with agencies related to disaster management in other Indian States and those at the national and international level,
To ensure relief assistance to the affected without any discrimination of caste, creed, community or religious
To establish and maintain a proactive programme of risk reduction, this programme being implemented through existing sectoral development programmes and being part of the overall development process in the state,
To develop and implement prog rammes for risk sharing and risk transfer for all types of disasters
To address gender issues in disaster management with special thrust on empowerment of women towards long term disaster mitigation,
To develop disaster management as distinct management discipline and creation of a systematic and streamlined disaster management cadre.
Circumstantial eligible countries