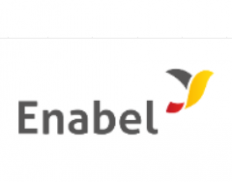 Belgian Development Agency Mali
General
Country strategy papers
•
0
Details
Other offices:
Gambia, Mauritania, Palestine / West Bank & Gaza, Rwanda, Morocco, Mozambique, Tanzania, Niger, Guinea, Burkina Faso, Uganda, Senegal, Benin, Dem. Rep. Congo, Burundi, Belgium
Address:
Rue 25, porte 251 Badalabougou Est BP E-4804 Bamako
E-mail(s):
laminou.tata@enabel.be
Contact person:
Laminou Tata
Sectors:
Agriculture, Education, Health, Macro-Econ. & Public Finance
Description
Belgium has been partnering with Mali for more than thirty years. Belgium's governmental cooperation has contributed to sustainable and inclusive growth, boosted the employment rate, helped rebuild the State, promoted peace and security and helped reduce poverty.
Circumstantial eligible countries