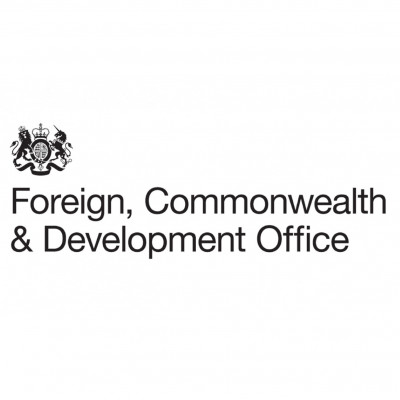 FCDO - Foreign, Commonwealth and Development Office (Myanmar)
Details
Other offices:
Bolivia, Zambia, Uganda, Madagascar, Tanzania, Sierra Leone, Nepal, Mozambique, Kosovo, Bosnia and Herzegovina, Ethiopia, Central African Republic, Kenya, Rwanda, Somalia, Ghana, Malawi, Afghanistan, UK, Pakistan, Bangladesh, South Africa, Zimbabwe, Nigeria, India
Address:
British Embassy 80 Strand Road Yangon Myanmar
E-mail(s):
enquiry@dfid.gov.uk
Contact person:
Rurik Marsden OBE Head of DFID Myanmar
Sectors:
Civil Society & NGOs, Disaster Reduction , Humanitarian Aid & Emergency, Poverty Reduction, Social Development
Description
DFID's aim is to help Myanmar continue on a path to being a better governed, fairer and more peaceful society. Now is not the time to turn our backs on a population which has suffered through decades of military dictatorship. A third of the population lives in conflict-affected areas, many out of the reach of the Myanmar state. The peace process is proving to be slow and could regress, leaving many people in continued danger, unable to live safe lives.
Myanmar is at a decisive moment in its transition from a military dictatorship to a democracy, from decades of conflict to peace, and from a closed to an open and inclusive economy. Successful elections in 2015 led to a partially democratic government. However, the military still holds great power, as seen most strikingly in the violence inflicted on the Rohingya minority in Rakhine State since 2017 which has led to 700,000 people fleeing into neighbouring Bangladesh, and an intense humanitarian crisis in that country.
In light of the Rohingya crisis, we have adapted our portfolio. DFID will place greater emphasis in all our programming on inclusion, social cohesion and equity, targeting those who are persistently left out of economic and social development. We will have a greater focus on the areas and groups affected by conflict which are deliberately disadvantaged. This means a geographical focus on the ethnic/border states. We will provide more support to refugees and displaced people and we will focus our engagement with the Burmese government only on policy reform. We will maintain (whenever possible) a significant focus on Rakhine State across these priorities, working with all communities.
Circumstantial eligible countries
By Tender Sectors and Organization Types
By Grant Sectors and Organization Types