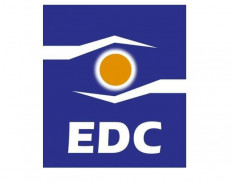 Electricity Development Corporation (EDC), Cameroon
Details
Address:
Hibiscus Building, BP 15111 Yaounde
Contact person:
Salihou Bapetel
Sectors:
Electrical Engineering, Energy
Nr. of employees:
201-500
Description
As a strategic instrument of the state for the development of the electricity sector, EDC ensures the conservation of public heritage in the sector. EDC is also responsible for the construction and operation of the basin water control structures, including the Lom Pangar dam, as well as for the direct operation of the country's reservoir dams, in accordance with existing concession contracts between the State. and the different operators. The financial component of EDC's operations is dedicated to investment promotion and the acquisition and tracking of interests in companies engaged in the production, transportation, distribution, sale, import and export electricity. As a utility company, EDC may act directly as a transitional operator or operator, in order to ensure the continuity of the public service in the event of the failure of an operator or an operator, or while waiting for the designation of this operator. EDC conducts and participates in studies of all kinds for the development of the country's energy resources.
Circumstantial eligible countries