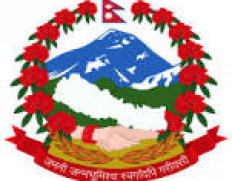 Department of Local Infrastructure Development and Agricultural Roads Nepal
Details
E-mail(s):
contact@dolidar.gov.np
Contact person:
Project Coordinator
Sectors:
Civil Engineering, Decentralization & Local Development, Roads & Bridges
Description
The Department of Local Infrastructure Development and Agricultural Roads (DoLIDAR), is a department under the Ministry of Federal Affairs and Local Development of Nepal. DoLIDAR is responsible for assisting local governments in the Districts in the engineering aspects of civil engineering construction. It has its branch offices in all the 75 districts.
The objective of DoLI is to undertake infrastructure development programmes in accordance with decentralization policies for attaining the goals set forth by the GON's National Strategy for Rural Infrastructure Development by making the local authorities technically capable and competent and ensuring their accountable participa
Circumstantial eligible countries