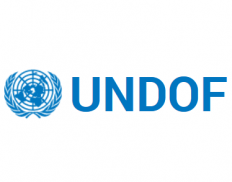 United Nations Disengagement Observer Force (Syria)
Details
E-mail(s):
undof-procurement@un.org
Contact person:
Procurement
Sectors:
Conflict, Security
Nr. of employees:
201-500
Description
The United Nations Disengagement Observer Force (UNDOF) was established by Security Council resolution 350 (1974) of 31 May 1974 to:
Maintain the ceasefire between Israel and Syria;
Supervise the disengagement of Israeli and Syrian forces; and
Supervise the areas of separation and limitation, as provided in the May 1974 Agreement on Disengagement.
Since then, the mandate of UNDOF has been renewed every six months. Over the years, while recommending the next extension of the mandate, the Secretary-General has repeatedly observed that, despite the present quiet in the Israeli-Syrian sector, the situation in the Middle East was very tense and was likely to remain so, unless and until a comprehensive settlement covering all aspects of the Middle East problem was reached. In the prevailing circumstances, he considered the continued presence of UNDOF in the area to be essential.
Circumstantial eligible countries
By Tender Sectors and Organization Types
By Grant Sectors and Organization Types