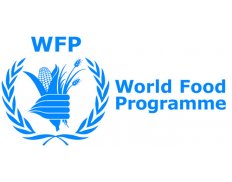 World Food Programme (Mozambique)
Details
Other offices:
Guinea-Bissau, Sao Tome and Principe, Fiji, Germany, Honduras, China, Guatemala, UK, Gambia, Algeria, Tajikistan, Guinea, Tunisia, Japan, El Salvador, Eswatini (Swaziland), Liberia, South Korea, Canada, Benin, Dominican Republic, Ukraine, Armenia, Burundi, Palestine / West Bank & Gaza, Central African Republic, North Korea, Timor-Leste, Indonesia, Nicaragua, Belgium, Panama, Angola, Panama, Ecuador, Burkina Faso, Niger, Peru, Namibia, Bosnia and Herzegovina, Albania, Sri Lanka, Chad, France, Jordan, Bhutan, Syria, Myanmar, Colombia, Kyrgyzstan, Djibouti, Lesotho, Barbados, Rwanda, Germany, Cote d'Ivoire, Nepal, Turkey, Nigeria, Brazil, Cameroon, South Africa, Philippines, Madagascar, Ethiopia, Iraq, Lebanon, Dem. Rep. Congo, Afghanistan, Somalia, Libya, Tanzania, Yemen, USA, Egypt, Uganda, India, Malawi, Haiti, Kenya, Mali, Thailand, Pakistan, Bolivia, South Sudan, Ghana, Denmark, Sudan, UAE, Sierra Leone, Zambia, Cambodia, Mauritania, Bangladesh, Italy, Zimbabwe
Address:
1302 Avenida do Zimbabwe, Maputo, Mozambique
E-mail(s):
wfp.maputo@wfp.org
Sectors:
Disaster Reduction , Food Security, Humanitarian Aid & Emergency, Poverty Reduction
Description
WFP supports the Ministry of Health in the development of sustainable systems for integrating nutrition services into the national health system. To combat malnutrition, WFP is supporting national efforts to promote fortification of foods – especially maize – including through small local producers. In 2016, WFP supported the adoption of a national law and 5-year government strategy on fortification.
WFP is supporting the Ministry of Education and Human Development through a four-year transition period towards a nationally owned, funded and managed home-grown school meals programme integrated into the social protection framework. WFP-backed programmes provide meals to 100,000 school children, with 90,000 more receiving meals as part of WFP's emergency response.
WFP is supporting food-insecure families – including refugees, internally displaced people and those hit by the El Niño-induced drought – with food or cash transfers during seasonal gaps in return for participation in labour aimed at supporting community livelihoods. Vulnerable people unable to engage in productive work receive unconditional food/cash transfers, complementing other essential services delivered by civil society associations.
Circumstantial eligible countries
By Tender Sectors and Organization Types
By Grant Sectors and Organization Types