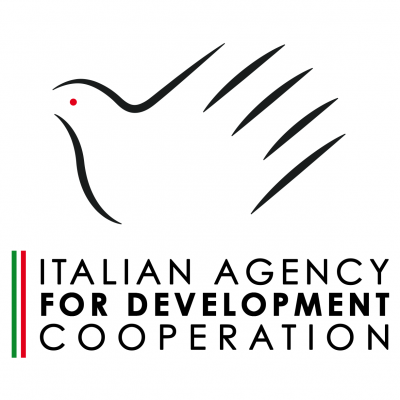 Italian Agency for Development Cooperation / Agenzia Italiana per la Cooperazione Allo Sviluppo (Senegal)
Details
Other offices:
Vietnam, Niger, Pakistan, Guatemala, El Salvador, Nicaragua, Eritrea, Cuba, Colombia, Burkina Faso, Ethiopia, Mozambique, Myanmar, Lebanon, Afghanistan, Jordan, Kenya, Albania, Palestine / West Bank & Gaza, Sudan, Egypt, Somalia, Israel, Italy
Address:
69, Rue Jacques Bugnicourt BP 348 – CP 18524 Dakar
E-mail(s):
dakar@aics.gov.it
Contact person:
Luca Maestripieri, Director of AICS
Sectors:
Agriculture, Education, Food Security, Gender, Human Resources, Poverty Reduction, Training
Description
Senegal has long been classified as a priority country for Italian Cooperation, which in recent years has significantly increased its activities in the country. The evolution of the intervention strategy, through the establishment of the Local Technical Unit in Dakar in 2006 and later, in 2016, of the Italian Agency for Development Cooperation, has consistently followed the needs of the local population and the Government.
The identification of the priority sectors of intervention incorporates the indications of the Senegalese Ministries partners, the priorities of the Guidelines of the Directorate General for Development Cooperation of the Italian Ministry of Foreign Affairs and International Cooperation, the indications of the consultative groups of donors and NGOs present in the country. The most recent Italy-Senegal Country Program confirmed three main areas of intervention for the Italian Cooperation, shared with the other donors and consistent with the national strategy of economic and social development: agriculture and rural development, private sector and local economic development, protection social, gender and education. The relevance of these sectors was reaffirmed with the coordination work within the EU, which led to the "European Joint Strategy Document for Senegal 2018-2023".
The Italian initiatives in Senegal are carried out mainly through bilateral programs, managed directly by the Senegalese government, in an ownership perspective, and with commitments on the multilateral channel to support actions implemented through international organizations.
Circumstantial eligible countries
By Tender Sectors and Organization Types
By Grant Sectors and Organization Types