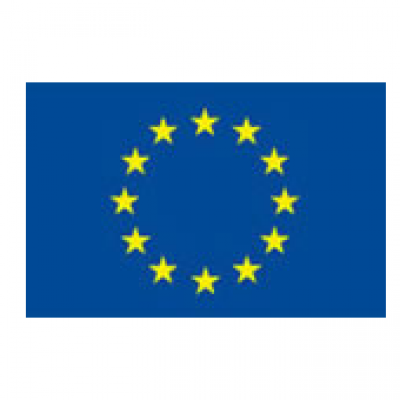 Delegation of the European Union to the Council of Europe
Details
Other offices:
Norway, Singapore, Iceland, Australia, South Korea, Canada, Niger, Tajikistan, Palestine / West Bank & Gaza, Mongolia, Sudan, Libya, Iraq, Uruguay, Switzerland, Turkmenistan, Papua New Guinea, Slovakia, Croatia, El Salvador, Lithuania, Trinidad and Tobago, UK, Guinea, Nicaragua, Malaysia, Bulgaria, USA, Jamaica, Dem. Rep. Congo, Sierra Leone, Gabon, Benin, South Sudan, Vietnam, Dominican Republic, Lesotho, Senegal, Venezuela, Peru, Panama, Myanmar, New Zealand, Madagascar, Ecuador, Ghana, Israel, Cameroon, Uganda, France, Eritrea, Honduras, Burkina Faso, Albania, Egypt, Georgia, Moldova, Cote d'Ivoire, Syria, Chad, Guyana, Zimbabwe, Timor-Leste, Costa Rica, Djibouti, Togo, India, Kyrgyzstan, Mozambique, Eswatini (Swaziland), Zambia, Mauritius, Thailand, Palestine / West Bank & Gaza, Mali, Botswana, Belarus, Afghanistan, Ethiopia, Kenya, Cambodia, Angola, Bangladesh, Bolivia, Yemen, Azerbaijan, Ukraine, Sri Lanka, Pakistan, Uzbekistan, Malawi, Colombia, Haiti, Japan, Mauritania, Jordan, Kazakhstan, Guatemala, Morocco, UAE, Liberia, Rwanda, Paraguay, Spain, Algeria, North Macedonia, Gambia, Mexico, Bosnia and Herzegovina, Tunisia, Argentina, Fiji, Armenia, Ethiopia, Barbados, Chile, Montenegro, Lebanon, Nigeria, Indonesia, Cape Verde, Kenya, Brazil, Namibia, South Africa, Laos, USA, Saudi Arabia, Congo, Austria, Burundi, Russia, Guinea-Bissau, Tanzania, Serbia, Turkey
Address:
18, Boulevard de l'Orangerie 67000 Strasbourg
E-mail(s):
delegation-strasbourg-1@eeas.europa.eu
Contact person:
Delegation
Sectors:
Regional Integration
Nr. of employees:
201-500
Description
The EU Delegation in Strasbourg pursues the following main tasks:
steering inter-institutional dialogue and establishing the best possible coordination between the EU and the Council of Europe
representing the EU in the Committee of Ministers – the Council of Europe's decision-making body – as well as in rapporteur groups, the Parliamentary Assembly of the Council of Europe, expert groups and various formal or informal negotiations and consultations
fostering EU co-ordination and common EU positions in these fora and promote co-operation with Member States in the Council of Europe framework
following the work of the Council of Europe in relevant areas and providing accurate and timely political reporting and analysis back to Brussels
supporting policy-making in Brussels in respect of Council of Europe related issues
enhancing the visibility and understanding of the European Union's role and policies in the areas related to the Council of Europe.
Circumstantial eligible countries
Grants Overview
No information available
By Tender Sectors and Organization Types
By Grant Sectors and Organization Types