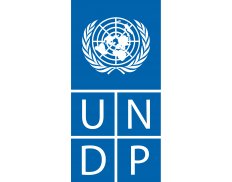 United Nations Development Programme (Guinea)
Details
Other offices:
Curaçao, Singapore, Singapore, Czech Republic, USA, Lithuania, Poland, Solomon Islands, Norway, Bahamas, Antigua and Barbuda, Turkey, Spain, Sweden, Bulgaria, Seychelles, Hungary, Switzerland, Latvia, Dominica, Commonwealth of, Japan, Italy, South Korea, USA, Zimbabwe, Zambia, Yemen, Venezuela, Uruguay, UAE, Uganda, Trinidad and Tobago, Togo, Timor-Leste, Tanzania, Syria, Suriname, South Sudan, Sierra Leone, Saudi Arabia, Sao Tome and Principe, Samoa, Russia, Peru, Paraguay, Papua New Guinea, Fiji, Nigeria, Niger, Mauritius, Nicaragua, Namibia, Mozambique, Mongolia, Mauritania, Mali, Maldives, Malaysia, Malawi, Madagascar, Libya, Liberia, Lesotho, Lebanon, Laos, Kyrgyzstan, Kuwait, Kosovo, Kazakhstan, Jamaica, Iran, India, Honduras, Haiti, Guyana, Guinea-Bissau, Guatemala, Ghana, Gambia, Gabon, Eritrea, El Salvador, Egypt, Ecuador, Dominican Republic, Djibouti, North Korea, Cyprus, Cuba, Cote d'Ivoire, Costa Rica, Congo, Dem. Rep. Congo, Comoros, Colombia, China, Chile, Chad, Central African Republic, Cape Verde, Cameroon, Burundi, Burkina Faso, Botswana, Bolivia, Bhutan, Benin, Belarus, Barbados, Bahrain, Azerbaijan, Armenia, Argentina, Angola, Algeria, Albania, Iraq, Myanmar, South Africa, Serbia, Ethiopia, Rwanda, Pakistan, Philippines, Nepal, Equatorial Guinea, Sri Lanka, Denmark, Turkmenistan, Mexico, Moldova, Panama, Brazil, Denmark, Kenya, Belgium, Bangladesh, Cambodia, North Macedonia, Georgia, Senegal, Eswatini (Swaziland), Croatia, Somalia, Bosnia and Herzegovina, Palestine / West Bank & Gaza, Indonesia, Romania, Tunisia, Ukraine, Uzbekistan, Tajikistan, Morocco, Montenegro, Jordan, Thailand, Slovakia, Turkey, Belize, Vietnam, Thailand, Afghanistan, Sudan
Address:
Quarter Madina, Gueckédou, Guinea
E-mail(s):
kondianosaafidel@gmail.com, registry.gn@undp.org
Contact person:
Ramon Casto Nvomo
Sectors:
Decentralization & Local Development, Democratization, Monitoring & Evaluation, Rural Development, Social Development, Urban Development
Description
UNDP is the United Nations' global development network, an organization advocating for change and connecting countries to knowledge, experience and resources to help people build a better life. We are on the ground in 177 countries, working with them on their own solutions to global and national development challenges. As they develop local capacity, they draw on the people of UNDP and our wide range of partners.

After independence, proclaimed on 2 October 1958, the Republic of Guinea became a member of the United Nations on 12 December 1958. In 1960, the first UNDP office was opened in Conakry, the country's capital. Until 1973, no other agency of the United Nations System was represented in the country. It was UNDP that alone was responsible for the representation of the United Nations in the Republic of Guinea. On February 13, 1975, the Basic Agreement was signed between the Government and UNDP.
The Country Program Action Plan (CPAP) 2013-2017 is the Country Program Operational Framework (CPD) and the United Nations Development Assistance Framework. It is a contribution to the efforts of the United Nations System (UNS) to support the Government whose main goal is to ensure sustainable human development.
Circumstantial eligible countries
By Tender Sectors and Organization Types
By Grant Sectors and Organization Types