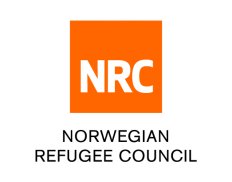 NRC - Norwegian Refugee Council Afghanistan
Details
Other offices:
Mozambique, Turkey, Ecuador, Venezuela, Panama, Sudan, Georgia, Central African Republic, Zimbabwe, Liberia, Dem. Rep. Congo, Norway, Cameroon, Niger, Kenya, Senegal, Somalia, Colombia, Cote d'Ivoire, Myanmar, Burkina Faso, Mali, Libya, Tanzania, Syria, South Sudan, Switzerland, Nigeria, Palestine / West Bank & Gaza, Germany, USA, Iraq, Bangladesh, Lebanon, Ukraine, Iran, Ethiopia, Belgium, Jordan, Uganda, Yemen, Pakistan, Norway
Address:
Faryab, Herat, Kabul, Kunduz, Mazar - e Sharif, Nangarhar, Kandahar and Kuna
Contact person:
Prasant Naik
Sectors:
Education, Training
Description
NRC is providing legal assistance, education, shelter, WASH and emergency assistance to some of the estimated nearly six million Afghan refugees who have returned since 2002, and to conflict and disaster-induced Internally Displaced Persons (IDPs) in Afghanistan.
NRC has been active in Afghanistan since 2002, providing protection and humanitarian assistance to refugees and internally displaced persons.
Circumstantial eligible countries