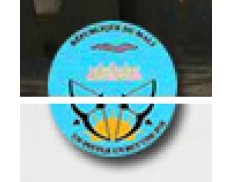 Ministry of Culture of Mali
Details
Address:
Quartier du Fleuve ( Bamako - Mali )
E-mail(s):
malibiennale@yahoo.fr
Phone:
+223.2232644 Fax : +223.4900346
Nr. of employees:
201-500
Description
MISSIONS
• The promotion and development of a culture rooted in the values of Malian society and universal civilization;
• The development of national creation in the field of artistic and cultural works and artistic practices;
• Protection, conservation and enhancement of national cultural and artistic heritage;
• the development and implementation of measures to enhance the influence of Malian culture and promote exchanges with other cultures.
VISION
Make culture:
• A real and unavoidable factor of economic development;
• a privileged instrument for stability and peace in the subregion;
• a reliable tool for the preservation of cultural expressions;
• an ideal setting for a fruitful partnership south-south and south-north.
FORECASTS
• Renovation and modernization of some cultural heritage spaces;
• Establishment of permanent training structures for artists in the design, assembly, production and management of events;
• Organization of cultural events / Meeting of West African Hunters, Balafon Triangle, Artistic and Cultural Biennale, Meeting of African Photography;
• Intensification of the fight against piracy.
Circumstantial eligible countries