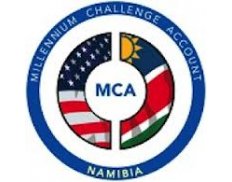 Details
Address:
Atlas House, 117 Sam Nujoma Drive, Windhoek, Namibia,
E-mail(s):
mdeklerk@mcanamibia.org
Sectors:
Agriculture, Education, Livestock (incl. animal/bird production & health), Tourism
Description
The MCA Namibia Compact, providing grant funding for public investments in Education, Tourism and Agriculture (livestock and indigenous natural products),was signed on 28 July 2008 between the Republic of Namibia and the US Government, acting through the MCC. An amount of US$304.5 million will be available for development in the target sectors, over and above current Government allocations and assistance from other development partners.
The Goal of Namibia's MCA Compact is to reduce poverty through economic growth in the Education, Tourism and Agriculture sectors. To accomplish the Compact Goal of increasing income, the MCA Namibia Programme aims to achieve the following objectives:
Increase the competence of the Namibian workforce (knowledge, skills and attitude)
Increase the productivity of agricultural and non-agricultural enterprises in rural areas.
The Compact aims to improve the quality of education and training for the underserved populations, and attempts to capitalize on Namibia's comparative advantages to increase the incomes of the poor Namibians, predominantly in the northern communal areas of the country.
Circumstantial eligible countries
By Tender Sectors and Organization Types
By Grant Sectors and Organization Types