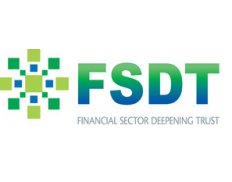 FSD - Financial Sector Deepening Tanzania
Details
Address:
Financial Sector Deepening Trust 2nd Floor "De Ocean Plaza" Plot 400 Toure Drive Oysterbay Dar es Salaam, Tanzania
E-mail(s):
info@fsdt.or.tz
Contact person:
Sosthenes Kewe - Executive Director
Phone:
+ 255 222 602873/5/6
Sectors:
Finance & Accounting, Macro-Econ. & Public Finance, Risk Management (incl. insurance), SME & Private Sector
Description
The Financial Sector Deepening Trust (FSDT) was incorporated in Tanzania on 1 July 2004 with an overall aim to develop a deeper financial system that can provide greater access to finance to more Tanzanians.
Our mission is to generate sustainable improvements in the livelihoods of poor households through reduced vulnerability to shocks, increased incomes and employment achieved through providing greater access to financial services for more men, women and enterprises.
Our vision is to achieve improved capacity and sustainability of the financial sector to meet the needs of MSMEs and poor men and women and to contribute to economic growth.
Circumstantial eligible countries