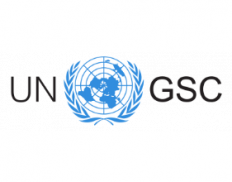 United Nations Global Service Centre (Italy)
Details
Address:
Piazza Del Vento 1, 72100 Brindisi
E-mail(s):
liaison@un.org
Sectors:
Conflict, Information & Communication Technology, Logistics
Nr. of employees:
5001-10000
Description
For more than 20 years, UNLB has served the needs of peace operations. In 2010, under the Department of Field Support's Global Field Support Strategy, UNLB, together with UNSBV (itself established in 2009) became known as the Global Service Centre. The UNGSC's mandate is to ensure efficient and effective peace operations through the core logistics, geospatial, information and telecommunications technology services it provides.
UNGSC is comprised of three core Service areas:
Logistics Service
Service for Geospatial Information and Telecommunications Technologies
Base Support Service
The first two Service areas represent the core of the UNGSC's service provision to peace operations. While primarily an internal service provider of self-sustainment support for UNLB and UNSBV, Base Support Service also manages the Conference and Learning Centre, facilitating training and conference events for over 4000 visitors each year.
Circumstantial eligible countries
By Tender Sectors and Organization Types
By Grant Sectors and Organization Types